Love Rat
with Results of Adults, Red Harp
Fri
Nov 22
10:00 pm
( Doors:

9:00 pm

)
The Nick
Ages 21 and Up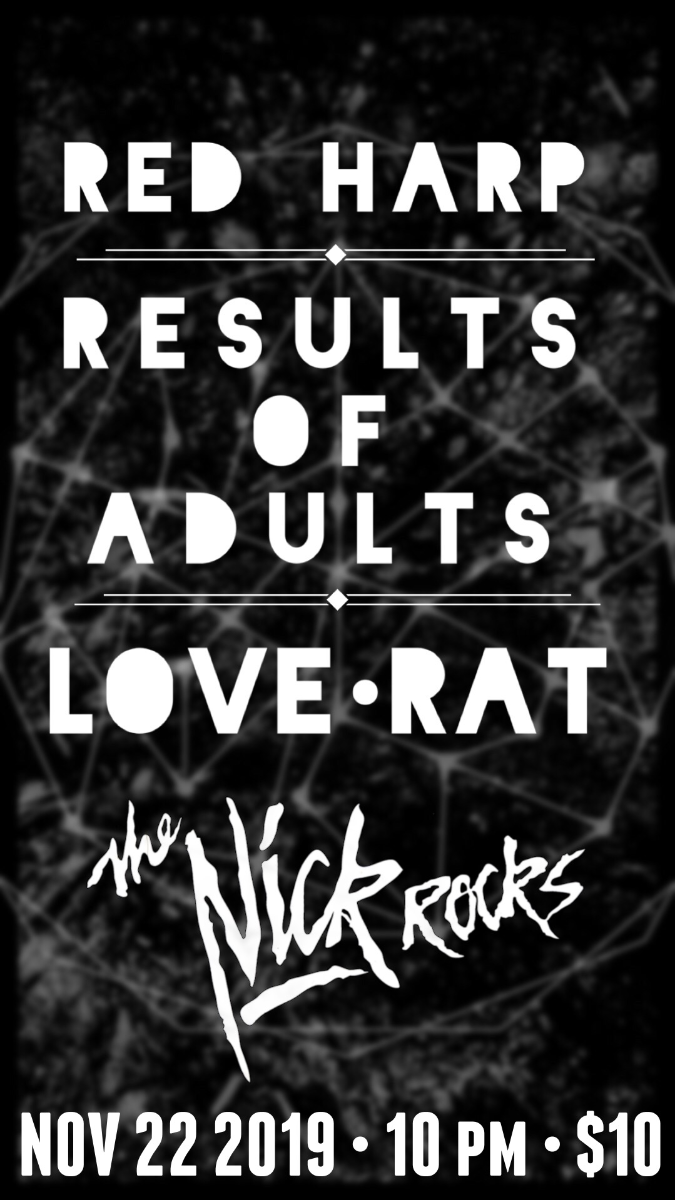 Additional Info
The Nick is a Private Club - Membership Card ($5 Per Year) & Valid ID - 21 + Up to Enter
Artists
Love Rat
Folk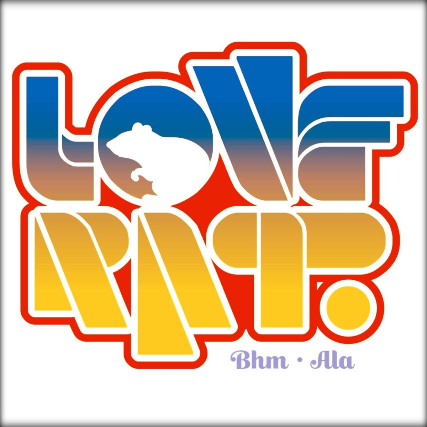 Folk Rock and Roll from Birmingham AL

Cool music from the straight from the buns of Vulcan by: Mandi Rae, Warren Amos, Nic Herring, Jonathon Breland, & Derek Nolin.
Results of Adults
Rock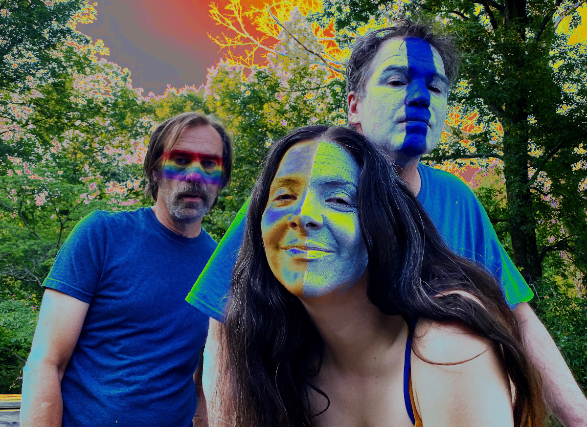 Meeting by chance at Mauds Coffee Shop in Gainesville, Florida the ghostly shades of George Harrison and John Lennon came up with a foolproof plan. Employing a sitar-shaped time machine designed by the engineers at Area 51, they kidnapped Wayne Coyne and headed back in time to 1968, where, during a marathon meditation session on a mountaintop in the Appalachians lead by Gram Parsons, they recruited Iggy Pop as Paul McCartney's stunt double. Paul was so busy writing a song called "Teddy Boy" that he didn't even notice that the others had left without him. With a stop in 1973 to steal Neil Young's guitars, they journeyed back to the present day, where they set up shop in Brian Wilson's attic. Now relocated to a basement in Birmingham, Alabama, they are churning out thrashing psychedelic pop under the alias RESULTS OF ADULTS like there's no tomorrow
Red Harp
Rock
Rock from Birmingham AL

RedHarp comes from the magic city Birmingham, Alabama. Playing a collaboration of genres and mixing more instuments than members, Redharp wants to bring the good people of America what they need so badly...original music.
While touring for 5 years with the rock band WildSweetOrange, guitarist Garret Kelly had been accumulating songs of his own that, until the bands breakup, just sat on the shelf. But with the help of his brother Josh on bass, coworker Mike the mayor on sax, and cello artist lolo cheng, RedHarp was born.