Jason Ringenberg
with Rick & Johnny
Fri
Jan 24
9:00 pm
( Doors:

8:00 pm

)
The Nick
Ages 21 and Up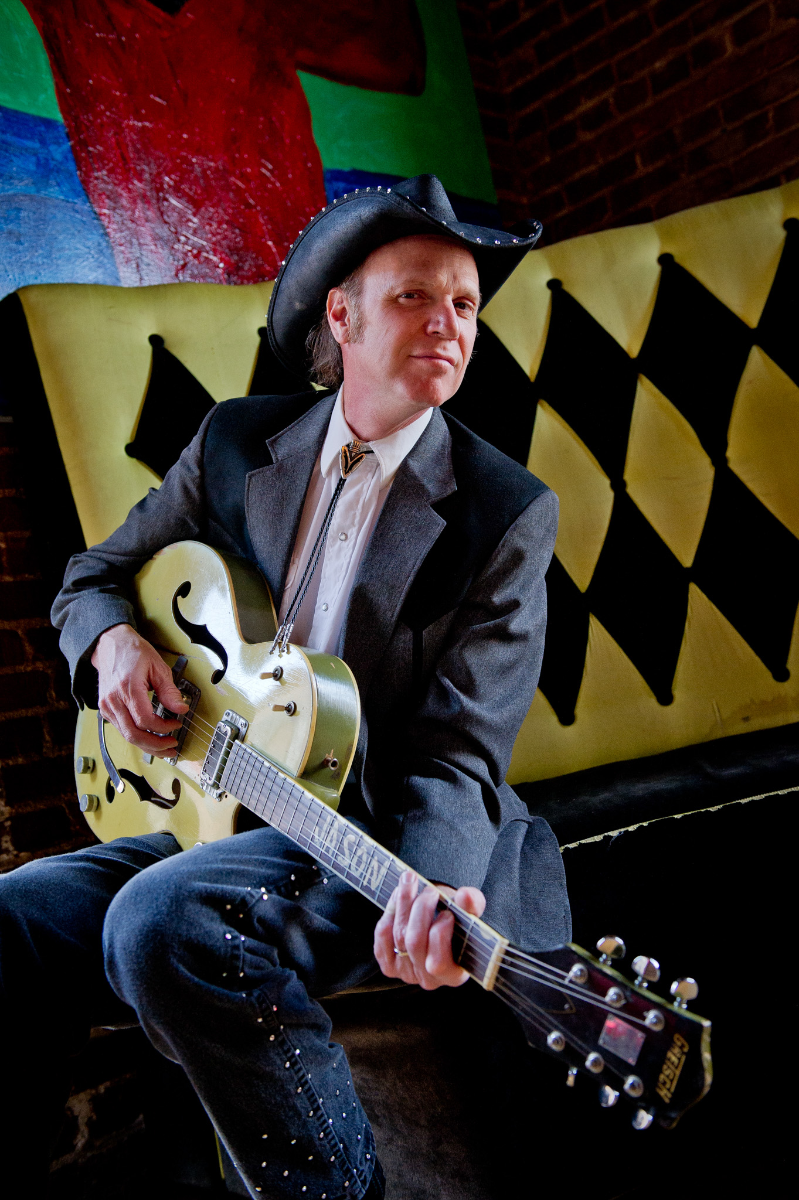 Additional Info
The Nick is a Private Club - Membership Card ($5 Per Year) & Valid ID - 21 + Up to Enter
Artists
Jason Ringenberg
Alternative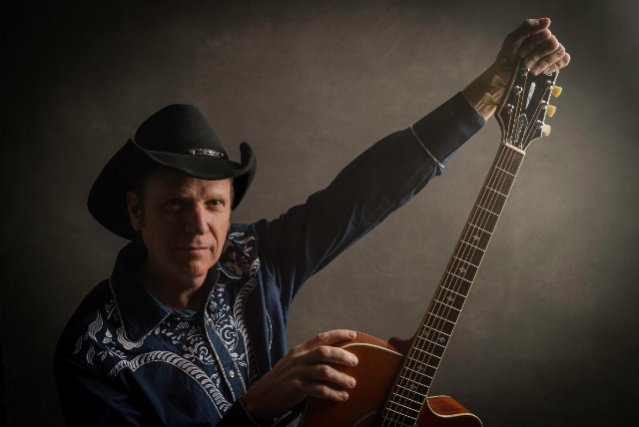 "The Godfather of Americana" – Mojo
Jason Ringenberg was born and raised on an Illinois hog farm that bordered the Rock Island Line Railroad. He left for Nashville July 4 1981 to pursue his dream of "making a band that could kick American roots music into the modern age!" Little did he know just how far the kick would travel. He immediately formed Jason & The Scorchers and never looked back. Throughout the '80s and '90s they tore up venues across the planet and became known as one of the most exciting live bands in music.
"On classic LPs like Fervor and Lost and Found they singlehandedly rewrote the history of rock 'n roll in the South." - Rolling Stone
Their instinctive ability to combine traditional country music with high-energy punk rock has not been surpassed to this day. In 2008 they were awarded the Americana Music Association Lifetime Achievement Award for Performance. There is an exhibit of them in the Country Music Hall of Fame.
But Ringenberg's story does not stop there. In 1999 the "Godfather of Americana" (Mojo) decided to go solo. He has released five solo records, with everyone from the BBC to USA Today lauding his songwriting. Touring the world relentlessly as a solo barnstormer, The Times (UK) called him one of the most exciting performers of his generation. So don't go to his concerts expecting to see a sensitive singer-songwriter sitting on a stool. With his acoustic guitar and high energy charisma he WILL rock the house.
These days, when not performing for adults, he is head-over-heels involved in his children's music character, Farmer Jason. He has starred in the It's a Farmer Jason video interstitial program airing on several PBS stations around the United States, earning one Emmy and 4 Emmy nominations. Farmer Jason's records have won numerous awards, including the Parents' Choice Gold Award and the Los Angeles Times' Children's Record of the Year list.
Rick & Johnny
Rock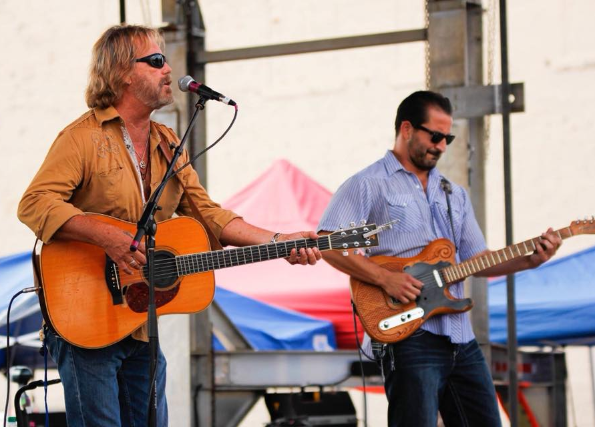 Singer Songwriter from Birmingham AL
(Duo) Rick Carter & John Kulinich from Rollin' In The Hay
Rick Carter now calls Birmingham, Alabama home. As a military brat, he lived on bases around the world, finally settling in Selma, Alabama for much of his youth. Rick began playing music professionally at the age of 12, resulting in numerous trios and quartets along the way. In 1977 he was a founding member of his first nationally recognized band, Telluride. Telluride ruled the bar-band circuit for years, consistently drawing the largest crowds & playing an unprecedented number of gigs each year, resulting in being voted Birmingham's Best Band 6 years in a row.
With the release of their first, self-titled, album in 1980, their single 'Birmingham Tonight' garnered Telluride acclaim as one of the top three bands in the nation by Miller Brewing Company, earning them a two year corporate sponsorship. That sponsorship led to a recording contract with RCA Records and catapulted Telluride onto the Top 100 Billboard Singles chart with 'Let me in Tonight' and 'Breaking Away'. Telluride was then sponsored for the following three years by Budweiser, during which time they released two more albums, Stand Alone & Acting Odd on Even Days, as well as several more singles.
After 27 years on the road, Telluride stopped touring and Rick co-founded Rollin' in the Hay, a forerunner of the "New Grass" revolution in America. Their music was referred to as high-octane groove grass with a touch of down home, foot stompin' southern rock—or more simply as Renegade Bluegrass. They toured the country, drawing enormous crowds & their fans, known as "Hayheads", successfully voted for them to play the 2012 Bonnaroo Festival.
Rollin in the Hay released numerous albums in a series known as "pickin' on" (their bluegrass versions of popular music at the time), as well as several live albums.
The Alabama Music Hall of Fame has bestowed the honor of "Music Achiever" to Rick on three occasions…for his individual accomplishments, as well as for his role in, both, Telluride and Rollin in the Hay.
Another of Rick's bands, Frankie Velvet & The Mighty Veltones, a Rockabilly/Western Swing band, excites and enthralls audiences with cover songs, as well as original material,throughout the southeast.
Never satisfied with only one or two projects at any time, Rick Carter and The League of Legendary Artists (LOLA), combines his love for R&B and soul music while showcasing some of the best musicians in the southeast. The Birmingham News proclaimed "with (this) arsenal of talent, this should be one of Rick's finest musical projects yet".
Rick has also played and collaborated with some of the most influential artists of our time, including The Allman Brothers, Greg Allman, Johnny Shines, Widespread Panic, Dave Matthews, Alabama, Del McCoury, Jason Isbell, Bob Dylan, The B 52's, Clarence Gatemouth Brown, ZZ Top, Jimmy Hall, Nicky Hopkins, John Fogarty, Willie Nelson, The Marshall Tucker Band, as well as many others.
Rick is a prolific songwriter. "Miracle Ticket", "Fine To Drive", "Real Job", and "My Girl's Got a Big Bottom" are just a few of Rick's funny songs. His solo albums are Loveland, Lost Town, and Dusty Jukebox, with the newest, Change, due for release later this year.
Rick received a Lifetime Achievement Award from Birmingham Area Musicians' Association in 2007 and has been tagged as "The Hardest Working Man in Music".