Results of Adults
with The Hornbuckle Experience , Taylor Hollingsworth
Fri
May 7
10:00 pm
( Doors:

9:00 pm

)
The Nick
Ages 21 and Up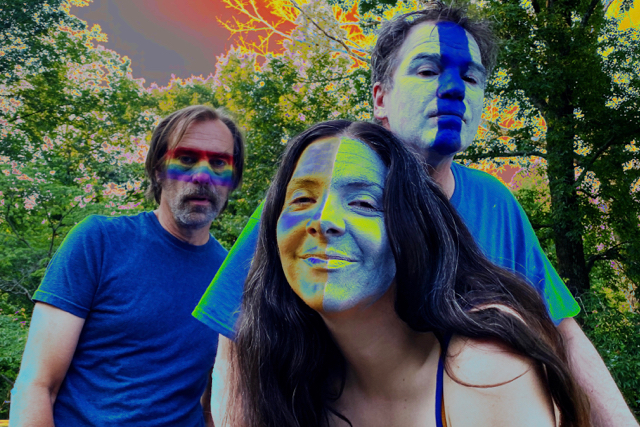 Additional Info
The Nick is a Private Club - Membership Card ($5 Per Year) & Valid ID - 21 + Up to Enter. Masks are required at this time. We adhere to social distancing guidelines. Temperature check at entry.
Artists
Results of Adults
Rock
Meeting by chance at Mauds Coffee Shop in Gainesville, Florida the ghostly shades of George Harrison and John Lennon came up with a foolproof plan. Employing a sitar-shaped time machine designed by the engineers at Area 51, they kidnapped Wayne Coyne and headed back in time to 1968, where, during a marathon meditation session on a mountaintop in the Appalachians lead by Gram Parsons, they recruited Iggy Pop as Paul McCartney's stunt double. Paul was so busy writing a song called "Teddy Boy" that he didn't even notice that the others had left without him. With a stop in 1973 to steal Neil Young's guitars, they journeyed back to the present day, where they set up shop in Brian Wilson's attic. Now relocated to a basement in Birmingham, Alabama, they are churning out thrashing psychedelic pop under the alias RESULTS OF ADULTS like there's no tomorrow
The Hornbuckle Experience
Rock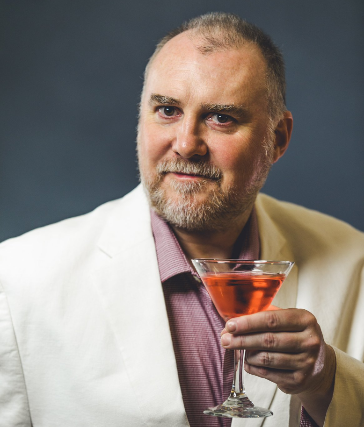 Music from Birmingham AL

M. David Hornbuckle lives in Birmingham, Alabama where he teaches English at the local university. Over the years, his career has included journalism, technical writing, and bee farming. He is also a musician, most known for his former bands PopCanon and the M. David Hornbuckle Dixieland Space Orchestra. In addition, Hornbuckle is the founding editor of Steel Toe Review: A Journal of Southern Arts and Literature
Taylor Hollingsworth
Alternative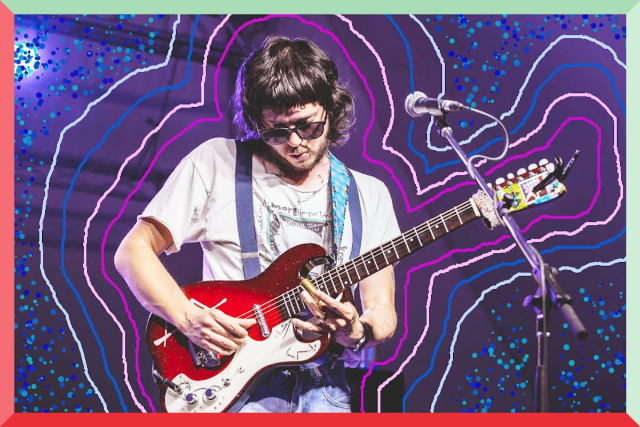 Folk Art Blues from Birmingham AL
Following the Mystic Valley Band's recent reunion shows and a cover of his 2013 song "Dominos" on the
critically acclaimed Better Oblivion Community Center album, Taylor Hollingsworth's new LP Tap Dancin'
Daddy is out August 2, 2019 on the Los Angeles based Flower Moon Records. TDD is his first solo release
under his own name since 2011, and coincides with his West Coast run with Better Oblivion Community Center
this August. Pre-order bundles (available now) include a limited run 7" single on colored vinyl, tour exclusive
cassettes, and (for those that are familiar with Taylor's on stage mannerisms) limited edition bobble heads.
Hollingsworth's solo recordings date back to 2003, ranging from weird lo-fi blues-pop (2003's You Know
That Summers Comin' and 2011's Where to Go, How to Get There and What You Should Know in
Advance), to whiplash-shredding, 70's-era sing-alongs (2005's Tragic City), to flawlessly-fingerpicked-
acoustic avalanche-of-tear ballads (2009's Life With a Slow Ear). In 2007, Hollingsworth ended up in
Tepoztlan, Mexico to work with Conor Oberst on what would become Conor's self-titled solo debut.
Taylor contributed several original songs to Conor Oberst and the Mystic Valley Band's (COMVB) 2009
Outer South including "Air Mattress" and "Snake Hill," and "Central City" on 2012's One of My Kind.
Hollingsworth and his wife Kate released two records as Dead Fingers (recorded by Bruce Watson and
released on Fat Possum records) and he's has also recorded and/or toured with Maria Taylor, The Felice
Brothers, The Dexateens, Monsieur Jeffrey Evans, Jack Oblivion, SDX and more.
Ten years on the road culminated with the Tecate-blur of a never-ending world tour with the Mystic
Valley Band. When it was over, Hollingsworth went back home to Birmingham, Alabama to start a family,
buy a home, and play local gigs around town to make ends meet. This is where Taylor rediscovered what
truly made him happy was just the simple creation of art and songs – free of striving for "success." He
found comfort in the old school punk-rock DIY ethos and studied the minimalist folk & blues players who
mastered playing to small rooms for the sole purpose of entertainment. Hollingsworth evolved his faster-
than-hell-fuzzed-out style to be more folk-blues inspired finger-picking, preferring just a duo (guitar and
drum) and incorporating a loop guitar pedal to keep the party atmosphere going late nights at local
gigs. "I loved how the old blues guys used to be the house band somewhere, and they'd just play all the
time, and go all night long. You can really get lost in the music that way." It became even more fulfilling,
plus it paid the bills and he got to sleep in his own bed every night. Tap Dancin' Daddy was recorded and
produced by Taylor in his humble wood-paneled basement studio in Alabama full of old gear he's
collected over the years and decorated with his weird and eclectic art. He still plays regularly in
Birmingham at Marty's PM, Little Italy, and Parkside, and you can often find him happily busking on
downtown sidewalks for tips at local farmers markets, events, or parties.