Kyle Kimbrell
with New Devils, Electric Blue Yonder
Sat
Jun 19
10:00 pm
( Doors:

9:00 pm

)
The Nick
Ages 21 and Up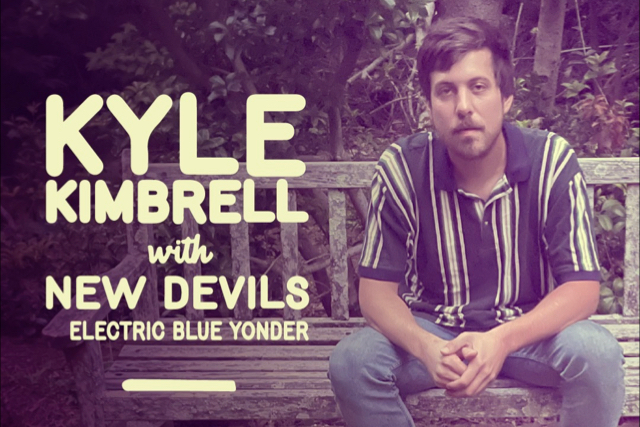 Additional Info
The Nick is a Private Club - Membership Card ($5 Per Year) & Valid ID - 21 + Up to Enter.
Artists
Kyle Kimbrell
Folk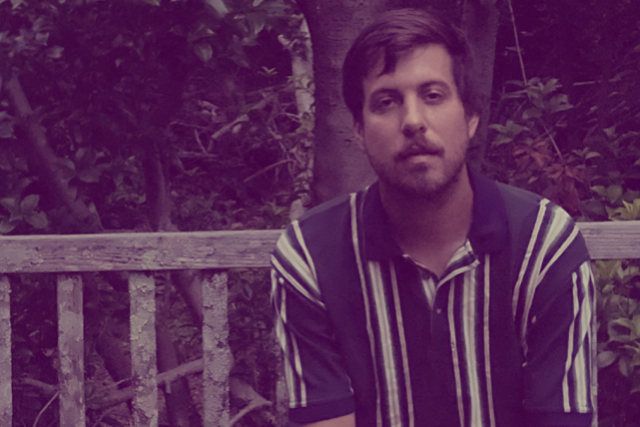 Folk Rock Singer Songwriter from Birmingham AL

This theme resonates for the times and for Kimbrell as a writer. There's an uneasiness resting on the line of diving in and giving up. "Finally, At Last" harnesses this same energy with "one ounce of worry to scare the hell outta me." Kimbrell delivers poetry with a pointed end like "shut up mind, let me think," biting like a 100 proof bourbon. From the swinging front-porch blues sound of "Toothache" to the Gram Parsons cosmic country realm of "Lockjaw Fever," Kyle delivers a message for the nervous, glass-half-empty folks with enough room for a hopeful change in perspective. Despite the storms, hypochondria, and paranoid sense of simple things going wrong, Kimbrell still tells us we'll make it through, little by little. "I'm just counting my blessings being on this walk," Kimbrell said over the phone while strolling his Birmingham neighborhood. While pensive on the fact that his first full-length was released during a worldwide pandemic, Kyle maintains an energy of delight. "I'm a simple guy, man. If it makes somebody feel something, I can go home happy. I'm putting honest work out there. No bullshit." 
 From Rust To Real was recorded partially at Dial Back Sound (Water Valley, MS) and Communicating Vessels (Birmingham, AL) and released April 10th, 2020. Engineering by Bronson Tew and Brad Timko. Mastering by Jason Hamerick (Cornelius Chapel Records). Kyle Kimbrell's record is on all streaming platforms.
New Devils
Rock
Rock-N-Roll from Birmingham AL

Soul-powered Rock-N-Roll with a country twang. Immersive story telling w/ melodies you're sure to hum along to. A foot tappin, beer drinking good time.

NEW DEVILS: THE STORY
So there I was, in a room with a view. Six rattling bodies snoring, wheezing, and a gasping. Laid out like tombstones. Each one of them shot to death with whiskey.

Not dead yet. Still eleven more hours until Nashville and then another three until the Magic City.

I bounced between shoulders for miles back and forth across this continent. I slept on van seats and front porches. I buried myself deep into extra shirts and shitty blankets only to freeze the night through. I've desecrated my body with fast food and beer. I've been lonely. I've been happy. I've been angry, but most of all thankful.

When I was young they used to call me a little devil. I'm all grown up. Now that I'm learning the true nature of the world, I'm finding out the true nature of myself. I am that I am.

I've come to spread the good gospel that music can and WILL save your soul if you are so inclined.

Join us in song friends. See all of you soon!



Electric Blue Yonder
Folk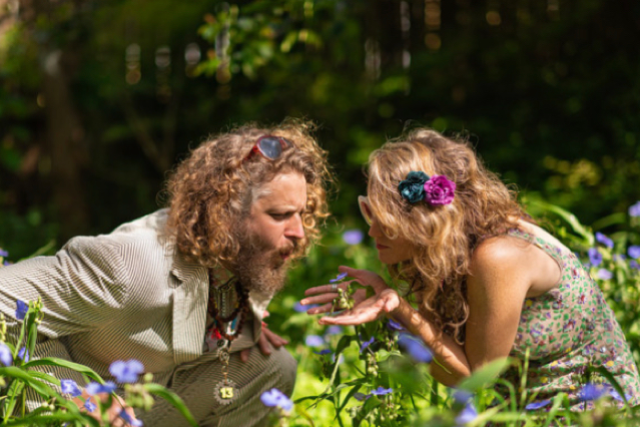 Americana, Folk, Ameripolitan, Parlour, Songwriter from Montgomery AL
America's Space Folk group, Electric Blue Yonder, is an intrepid group of explorers seeking out Sonic Sensations and Vital Vibrations as they are found scattered about the Earth and Humanity. They transmit their findings across space and time to reach you with a nostalgic touch of 60s folk, surf, and psychedelia twisted with love into a modern sound worth diving into.
"EBY is a diamond-bright exploration of rock's past, present and hopeful future. As saviors of the genre go, they make a powerful argument that theirs is one of the few revolutions left worth signing up for…" - Blue Sullivan of Slant Magazine
Touring the United States extensively in 2019, and releasing "Between Space & Time" on Leap Day (02/29/2020), the band currently resides in Montgomery Alabama where they are working on their second full length release at Technical Earth Recorders.