Jonathan Foster
with Danny Hammons , Gabriel Akins
Tue
Nov 9
9:00 pm
( Doors:

8:00 pm

)
The Nick
Ages 21 and Up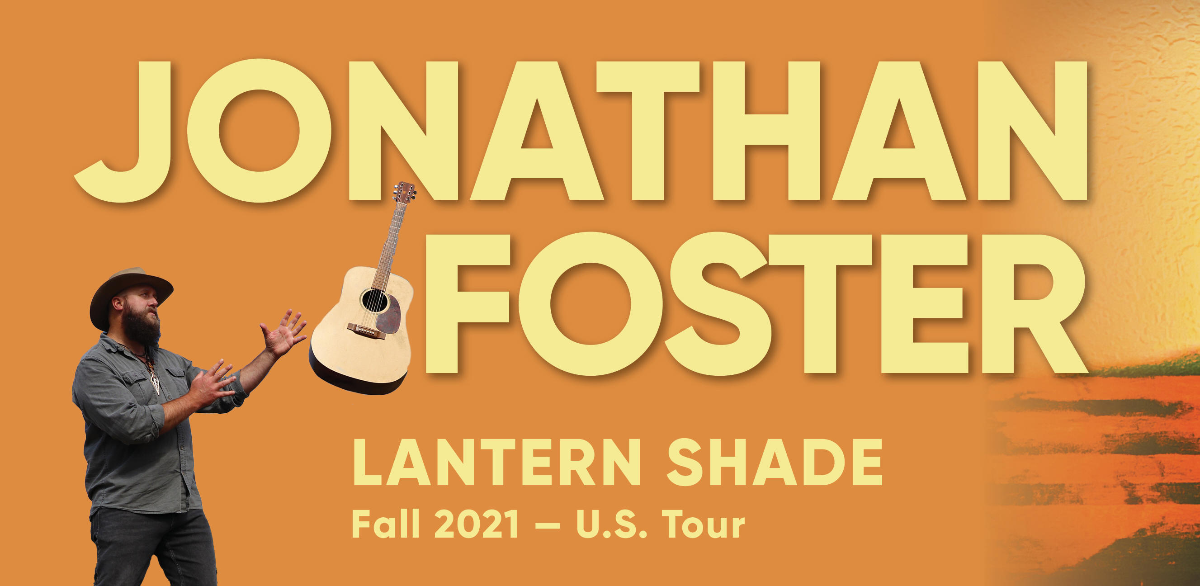 Additional Info
The Nick is a Private Club - Membership Card ($5 Per Year) & Valid ID - 21 + Up to Enter.
Artists
Jonathan Foster
Folk
Making his own American dream, songwriter Jonathan Foster brings a roots blend of Folk-Americana music as a recording and performing artist. He is known for his soulful vocals, acoustic guitar and harmonica, passionate delivery, and off the beaten path introspective lyrics. In June 2021, he released his 5th independent studio album Lantern Shade, the follow up from his 2019, release of his latest album Wildlife (Miracle Mile Records/After Hours Recorders) featuring Bruce Turgon (Foreigner, Lou Gramm, Black Sheep) on bass guitar, Morgan Hannaford (Honeybee, Across The Grain, Muletown) on pedal steel guitar and dobro, and National Fiddle Hall of Fame inductee Scott Joss (Kris Kristofferson, Merle Haggard, Dwight Yoakam). Wildlife includes the ear worm songs Louise, California Golden, and a rollicking cover of Bob Dylan's Girl from the North Country. Foster has spent much of his life traveling, songwriting, and touring venues across the U.S. with his roots born in the rural Adirondack Mountains of New York to the second half of his life in Northern California. In his music and songwriting you'll hear traces of his upbringing, love of the outdoors, his songwriting heroes, geographic meanderings, and the character's he's met in between. Jonathan Foster has performed in Arizona, California, Colorado, Connecticut, Florida, Illinois, Iowa, Louisiana, Maryland, Massachusetts, Mississippi, Missouri, Montana, Nebraska, Nevada, New Mexico, New York, North Carolina, North Dakota, Ohio, Oklahoma, Oregon, Pennsylvania, South Carolina, Tennessee, Texas, Utah, Vermont, Virginia, Washington, West Virginia, Wisconsin and Wyoming.
www.northernspiritradio.org/song-soul/stardust-saltwater-devils-darner-jonathan-foster
Danny Hammons
Folk
Folk from Birmingham AL

Danny Hammons is a folk singer-songwriter and producer from Birmingham, Alabama. He fronted indie-folk band Peasants! from 2010-2019. Debut LP due end of 2021.
Gabriel Akins
Folk
Gabriel, the founding member of The Matchcoats, found Country Blues and Americana often meets him where feet are on the ground, meals are shared, and dishes are being washed with a neighbor. "One day while going through some pain of my own I remembered watching Sonny Terry on a recording of Rainbow Quest." says Gabriel. He continues, "Sonny was hootin' and singin' Leadbelly's, Rock Island Line, right there with Brownie McGhee and Pete Seeger, while rockin' on one of his ribs and this hit me; some notes you don't learn how to hit unless you're feeling the road under your feet." Life is complex, mundane, and holy, like a kid who grew up on a farm with unique vision into Shakespeare's writing and yet, not likely to read his work. So, Gabriel hopes to engage listeners at their unique position on life's road. He comes bearing a couple handfuls of fresh metaphors and tunes from a place where we all are doing our best and sometimes even making an unholy mess of it all.