Wednesday Night Titans
with
Thu
Jan 27
9:00 pm
( Doors:

8:00 pm

)
The Nick
Ages 21 and Up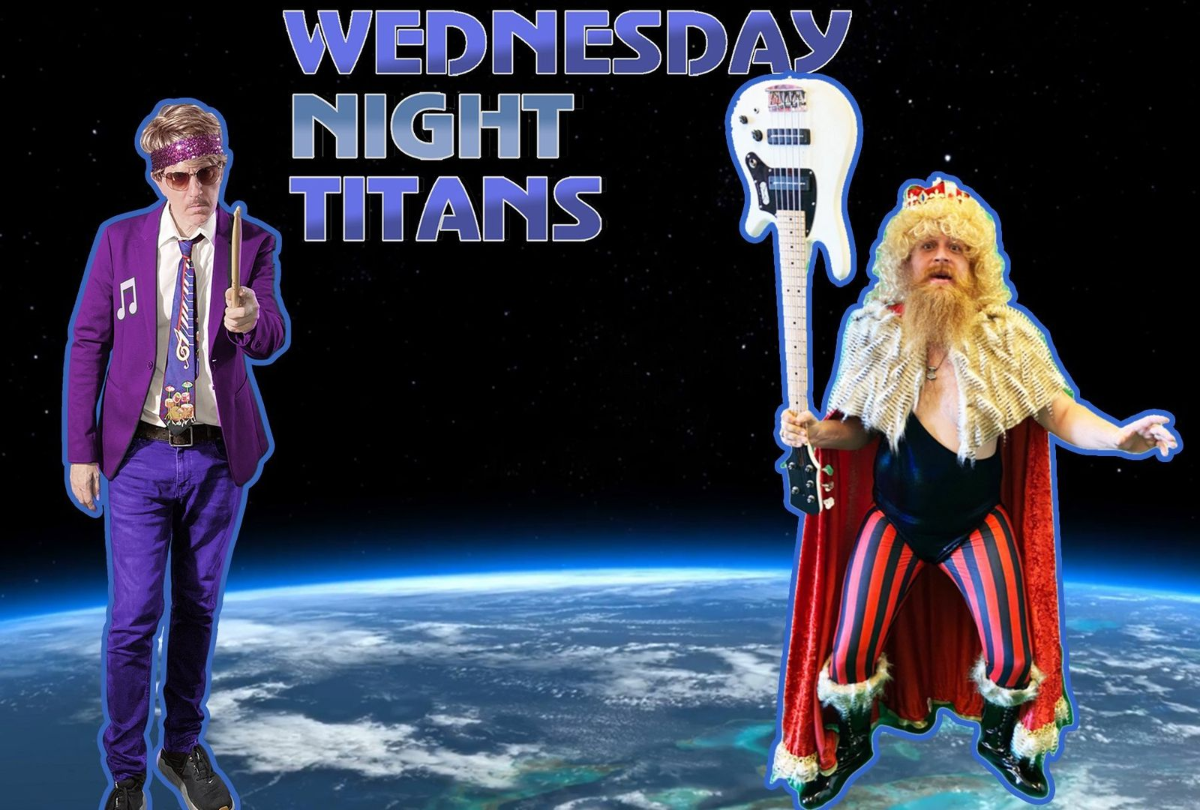 Additional Info
The Nick is a Private Club - Membership Card ($5 Per Year) & Valid ID - 21 + Up to Enter.
Artists
Wednesday Night Titans
Alternative
Drummer Zach Danziger and bassist Kevin Scott are two of the baddest and busiest musicians on the global music scene. Wednesday Night Titans is their baby, a Championship Wrestling-fueled extravaganza that's one-part NASA-like brain challenge (Google "Zach Danziger TED Talk"), two parts video shock treatment, and three parts future-music language lesson.
Using the theatrical in-the-ring taunts of such 1980s-era wrestling icons as Hulk Hogan, Ric Flair, Dusty Rhodes, and Randy "Macho Man" Savage as their video-projected inspirations, Wednesday Night Titans create a proto-cosmic, fusion-fueled soundtrack accompaniment to the combatants' chest-pounding declarations, manipulating their speech and images to further derange the proceedings. It's an over-the-top mind-gasm of roid-warrior madness and instrumental profundity.