Virginia Man
with Arts Fishing Club
Fri
Mar 25
10:00 pm
( Doors:

9:00 pm

)
The Nick
Ages 21 and Up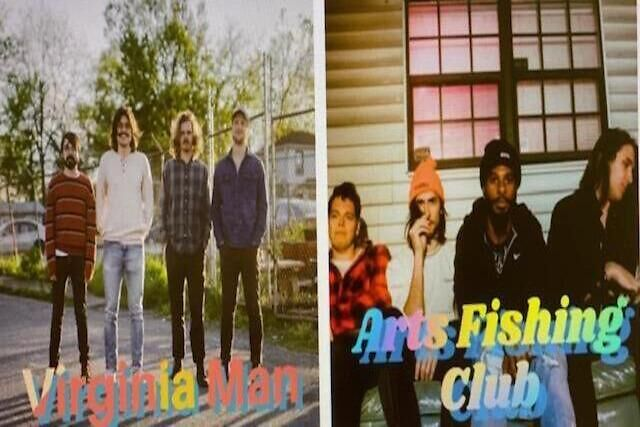 Additional Info
The Nick is a Private Club - Membership Card ($5 Per Year) & Valid ID - 21 + Up to Enter.
Artists
Virginia Man
Rock
Rock n Roll from Fredericksburg VA
Are they your hometown rapper from the beach? Are they a singer/songwriter from the mountains? Are they the chef of your favorite restaurant in uptown, or your favorite tattoo artist downtown? Truth be told, Virginia Man is anyone. Virginia Man is everyone.
This Virginia Man is a 3 piece rock and roll band from Fredericksburg VA that sings lyrics from the bottom of your heart in songs from your fondest memory. Comprised of Kristian Lietzan (vocalist/guitarist), Jack Rutherford (drums), and Stephen Amoruso (Bass), their music will make you feel like coffee and cigarettes while reading your favorite author at 7:30 in the morning, reminiscing on the 3 course meal you shared with the love of your life the previous evening, they're the silly geese, you always want a party, and they're good people that make music for good people, and that feels good."
Arts Fishing Club
Alternative
Arts Fishing Club makes their musical berth in Nashville, TN and travels primarily throughout the midwest and east coast. Their sound blends modern indie-folk (Gregory Alan Isakov, The Head and the Heart, and Jose Gonzales) with classic 90s jam bands (Dave Matthews Band, Phish, OAR) to create a unique take on acoustic rock that will make you dance one moment and search your soul the next. In addition to the above influences, AFC is often compared to Edward Sharpe and Ben Harper.
After completing a 1,600 mile 60+ show walking tour from Maine to Nashville as one of The Walking Guys (Google us!), Christopher Kessenich (guitar/vox) has been focusing on piecing together the members of Arts Fishing Club. He met Matt Siffert (bass) in spring 2016 at songwriters campfire. The two took to each others' songwriting and began meeting to workshop songs. Then in late July, Kessenich was introduced to Peter Eddins (Keys) who landed in Nashville after completion of his Movie Scoring and Composition degree from Berkelee School of Music. The three began playing shows together and everything clicked.
On AFC's debut EP:The music drips with genuine reflection on classic stylings, including a bit of blues, pop, and certainly what we might call classic rock. If you're looking for a nice "kick back and enjoy" album, you can't go wrong with Arts Fishing Club." - Greg Jones / Ear To The Ground Music