Mike Maimone (of The Mutts)
with Shawn Williams
Thu
Sep 22
10:00 pm
( Doors:

9:00 pm

)
The Nick
Ages 21 and Up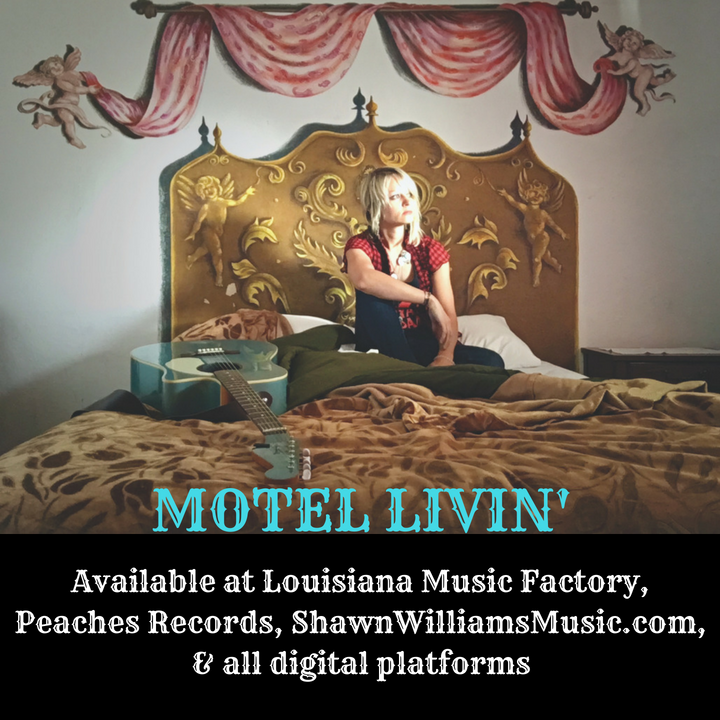 Additional Info
The Nick is a Private Club - Membership Card ($5 Per Year) & Valid ID - 21 + Up to Enter.
Artists
Mike Maimone (of The Mutts)
Rock
Off stage, Mike Maimone is humble and introverted. He humbly greets the staff at venues, asks where he can park so he's not in the way, and then quietly sets up his keyboard and amps. But as soon as the stage lights come up, he transforms. At one of his four Daytrotter sessions, Sean Moeller took note, saying he "goes from zero to a hundred quicker than most." Relocating to Nashville in January 2020, he moved characteristically fast. He took his keyboard-stomping, howling vocals, and piano chops to songwriter's rounds and new-in-town showcases every night of the week, turning heads of the audience and other performers alike. By February he was named a Lightning 100 FM Local Artist of the Week.
When COVID put an end to his auspicious start as a Nashville performer, Maimone quickly switched gears, creating a visual album in his bedroom studio. "isolation:001" earned him a spot in Lightning 100's Music City Mayhem competition, where he made the Top 16 of over 300 submissions. And "isolation:001:the movie," has been accepted to multiple film festivals.
With live music coming back, Maimone released "Broke, Not Broken" on June 18, 2021. He recorded his band at various locations in Chicago pre-pandemic, then mixed it in 2020.
The main theme of Broke, Not Broken is walking the line between following your passion and being able to function in society.
As art imitates life, Maimone was hospitalized the week of the album release with pericarditis – a possible vaccine side effect. He had to cancel multiple release shows and engagements, spending release day in a hospital bed. But in typical workaholic fashion, Maimone took the opportunity to make a music videoout of the experience.
"Broke" is the 11th album that the singer/songwriter and producer has released on his label 8eat8 Records since 2008, along with 8 EPs and over a dozen singles. He has also contributed keyboards to many other artists' recordings.
On top of being prolific in the studio, Maimone has averaged over 100 tour dates each year since 2005. As a solo artist, with his trio Mutts, as a keyboardist for Company of Thieves, Los Colognes, and others, he has performed at legendary venues from The Fillmore in San Francisco to the Hammerstein Ballroom in New York City, and at festivals such as Lollapalooza, Sasquatch!, Summer Camp, Forecastle, Milwaukee Summerfest, and Riot Fest. He has toured in support of artists including OK Go, Plain White Tees, Blues Traveler, Murder By Death, The Hold Steady, and more.
Maimone grew up in Ashtabula, Ohio, not coming out of the closet to his Catholic family and friends until age 30 – three years into living with his partner at the time. He was an all-state athlete (although his biggest claim to fame in sports would be losing to Lebron James) while studying and performing classical piano. He graduated from business school, but after less than a year as an accountant, quit to focus on music full-time.
From these disparate experiences the prolific writer has published over 100 songs that are equally diverse. For example, on the one hand "God, Country, Grave" appeared in a sex scene of the adult show Banshee on HBO. And on the other, "Let's Go" was on the Cubs playlist in Wrigley Field.
Maimone endorses Nord keyboards and has showcased for them at NAMM.
Shawn Williams
Rock
Alt-rocka countrybilly serial killer blues from New Orleans LA

New Orleans' pioneering voice in "alt-rocka countrybilly serial killer blues," Shawn Williams sounds like the result of a dirtier-minded Elvis deciding to get it on in the back of some roadhouse saloon with one of those sad-eyed cowboy types that would rather be drinking alone.

An accomplished career in radio has taken her from Atlanta to New York City and back to her hometown of New Orleans, where she marked success as the programming director for two of the city's largest radio stations (NASH 92.3 and 106.1 the underground), all the while managing to maintain gigging/writing/drinking schedule required of a young bandleader in a vibrant night town.


Her debut album Shadow (2017) is a skillfully-mastered collection of originals that moves seamlessly from old-school R&B-inflected rockers to softer, wistful numbers that evoke the broken-hearted melancholia of the desert. Idiosyncratic, catchy, and rich with local talent, the tracks showcase Williams' impressive musicianship and unique capabilities as a songwriter. On recording as in live performance, she conveys a sense of rawness, a depth of feeling, and a lack of pretension that set her apart from the rest of the city's pool of talented up-and-coming musicians.