The Lemon Twigs
with Cash Langdon
Mon
Mar 27
9:00 pm
( Doors:

8:00 pm

)
The Nick
Ages 21 and Up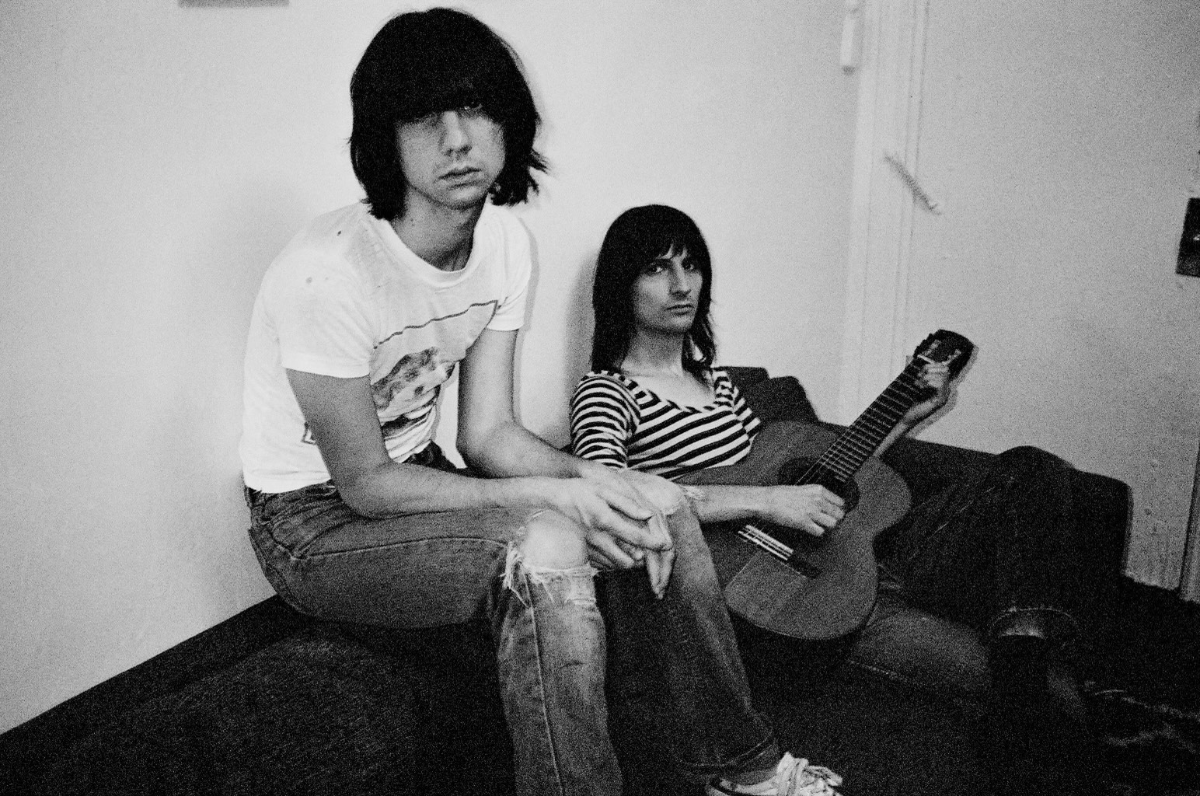 Additional Info
The Nick is a Private Club - Membership Card ($5 Per Year) & Valid ID - 21 + Up to Enter.
The Lemon Twigs are on the road with @thekillers this month!
They will be rescheduling their headline March shows in New Orleans, Birmingham, Charlotte and Durham. All tickets will be honored for the new date
www.thelemontwigs.com/tour
With The Killers
3/16 - Hard Rock Live at Etess Arena, Atlantic City, NJ
3/17 - Mohegan Sun Arena, Uncasville, CT
3/19 - Petersen Events Center, Pittsburgh, PA
3/21 - Schottenstein Center, Columbus, OH
3/22 - Chaifetz Arena, St. Louis, MO
3/24 - Choctaw Grand Theater, Durant, OK
3/25 - Toyota Center, Houston, TX

Rescheduled March headline shows
3/26 - Toulouse Theater, New Orleans, LA
3/27 - The Nick, Birmingham, AL
4/16 - Vilulite Theater, Charlotte, NC
4/17 - Motorco Music Hall, Durham, NC
Artists
The Lemon Twigs
Rock
For The Lemon Twigs, the road is home! Come over and stay awhile, listen to the harmonic sound of New York's favorite brother band The Lemon Twigs on tour in 2023!
Cash Langdon
Rock
In his native Birmingham, Cash Langdon grew up playing drums, bass and guitar in every stripe of local punk band, eventually starting a teenage solo project under his own name. But when alienation from his hometown inspired a move to Washington, D.C., Langdon stepped away from the guitar-and-voice format in which he'd started to develop his songwriting signatures. First came Saturday Night, a power pop quartet in which he played guitar; alongside that was Palette, a solo performance effort that featured pre-programmed MIDI synths, over which Langdon sang karaoke-style. Most recently, Langdon has collaborated with songwriter Nora Button on the long-distance duo Caution, in which crushed out drum machines and shimmery guitars carve a path for the two musicians' co-writes.

But as Langdon began plotting a change of scenery in 2020, returning to Birmingham grew in appeal, not only for its vibrant art scene but also for the small city camaraderie that allows its rock, hip hop and country scenes to intersect. "With the pandemic and with the protests, there was a lot of criticism of the South in general, and people from Alabama," says Langdon, who felt ready to reevaluate and ultimately reclaim the city he'd grown up in. He began to write songs about his feelings toward his home state, both critical and fond, demoing the majority of what would become Sinister Feeling before he moved back in April of 2021. "The album mostly has to do with my reframing of my own life in Alabama—being so highly critical of it when I moved away, and feeling much more settled and comfortable now," he says.

Langdon's homecoming to eponymous songwriting allowed more freedom to explore in the studio than the ad-hoc methods he's recently favored with Caution. He recruited Spence Bailey, his friend of over a decade, to track the record at his home studio in Memphis—another city with nostalgic power for Langdon, who used to visit his cousin there and hang at the dive bar hero Alex Chilton frequented. Reagan Bruce, a powerful drummer Langdon's known since high school, brought in weighty playing and interesting composition ideas—augmented by Bailey's ten microphones spread across the kit. Working in a carpeted studio without air conditioning in August, it got pretty hot. "We were feeling manic by the end," Langdon laughs. "It was a long three days of sweating." But the close quarters in extreme temperatures contributed to the neo-psychedelia warmth and broad experimentalism of the tracks. Rolling guitar hammer-ons are layered with bent organ leads; golden harmonies soar above wide acoustic strums; hazy cymbal splashes punctuate peppy bass interplay. On a couple tracks, Nate Mendelsohn—a producer and former collaborator of Saturday Night— flew in saxophone layers, at times maneuvering into orchestral padding, and elsewhere coalescing into an E. Street-indebted fervor.

When Langdon was first considering his move to Birmingham, he was temporarily living and working on his partner's family's farm in Frostburg, MD. Each day, he'd demo in an attic space above a garage, incorporating his growing love for slide guitar. "That Kid," Sinister Feeling's opening track, was the first one he wrote; it's about the helpless feeling when people you love are stuck in their lives. Langdon works through his empathy with chorused guitar swells, playful organ, and roomy slide, ending on an impressionistic refrain: "That kid's embalmed."

An incongruously calmer musical tone—centering fingerpicked chord climbs and splashes of toy piano—grounds "Etowah," although its lyrics are laden with darkness. It describes a county jail whose conditions are notoriously inhumane, although years-long protest efforts were recently able to sever a tie between the facility and ICE. "Alabama has all this history with police brutality and racism, Etowah being a shining example of why the South and Alabama is so fucked up," explains Langdon. "But the reality is, Alabama is full of marginalized people, and people who wanna do good things." Later in the album, "Magic Earth" uses scuzzy climaxes to explore the on-a-dime emotional turns that can accompany psychedelic exploration. "We were having this comical, cartoonish, corny, happy day," remembers Langdon of a group mushroom trip taken on his friend's birthday. But soon enough, an antagonistic member of their community showed up and began spouting negativity: "It ruined the entire day. We spent hours in this weird, quiet, mournful state." The song concludes with a surreal walk through a smoky park, saxophone tremulations subsuming into fuzz-lopped guitar chords—it also contains the lyrics that gave the album its title.

Though reckoning with the ghosts of your birthplace can be a heavy lift, Langdon manages to infuse these re-evaluations with musical jubilation. Lemonheads-inspired harmonies float over energetic, Paisley Underground-inspired riffs; kraut rock beats bounce into sitar-reminiscent slide doubles; circuitous arpeggios twist out of distinctive guitar rhythms a la Lucinda Williams. Though Langdon views Sinister Feeling as a pessimistic album—it touches elsewhere on worker exploitation, climate change, Birmingham's gentrification, and soured friendships—it's also a way of returning to his roots with a sense of optimism for his community, and paying homage to the music he found foundational growing up. "I always liked country music and classic rock, and I like a lot of other things too," he offers. "But in some ways, it feels a little more natural to be in the South and like that stuff." Sinister Feeling blends Langdon's adventurous taste with respect for his artistic upbringing, always keeping a keen eye on his surroundings.

- Bio by Sadie Dupuis