OURS
with Jaz Jillette, Eric Watters
Fri
May 12
8:00 pm
( Doors:

7:30 pm

)
The Nick
Ages 18 and Up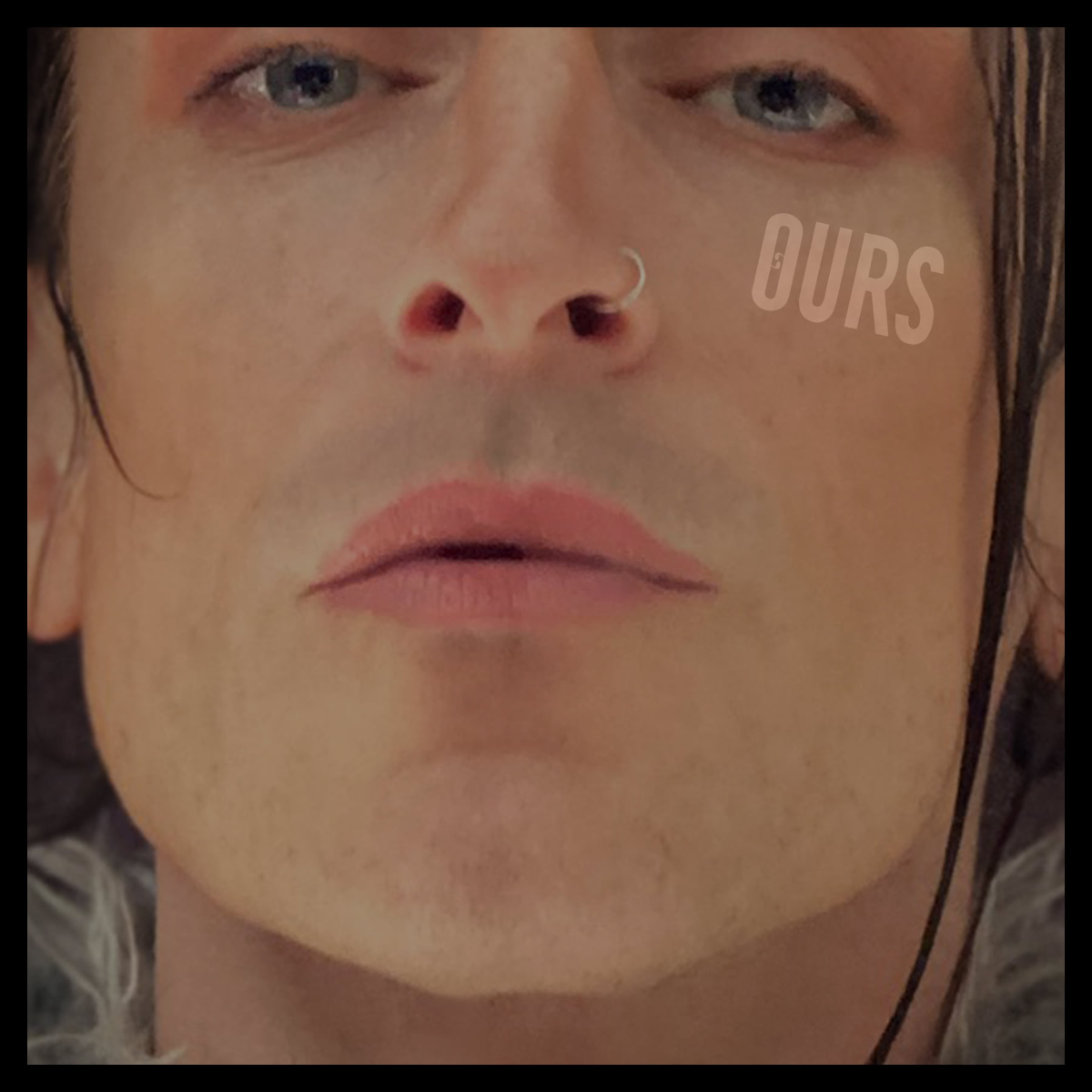 Additional Info
The Nick is a Private Club - Membership Card ($5 Per Year) & Valid ID - Required.
The Nick is 21+ to Enter. For the Ours Show- 18+ with valid ID and a parent or guardian present to enter is allowable.
Artists
OURS
Rock
Every so often a band or artist comes along that changes the temperature in the room. They cannot be defined by one of their songs or be put into any one genre. Their sound is universal yet unique and their emotion is unparalleled. This is Ours.
The band led by multi-instrumentalist and vocalist Jimmy Gnecco originally blew up the scene and played non-stop shows around NYC and New Jersey before Dreamworks won them in a bidding war. Ours return with their self titled album to remind everyone just how powerful, relevant and important music is in the year 2021.

Gnecco wrote, produced, recorded, and mixed the album alongside his band of 5:
April Bauer, Chris Iasiello, Mikey Iasiello, and Carmelo Risquet. The album is the final piece in a trilogy of albums and true to Gnecco's philosophy about no borders, the band also had longtime musician friends take part in making it. It's predecessors...Ballet the Boxer and New Age Heroine were quietly released in an effort to build to this 17 song anthemic work of art that truly is Ours at their best. The players all move together to create a cacophony of sound that takes the listener on a journey and to a place of self contemplation. "The music is a reflection of the audience says Gnecco. It's all connected. We give energy, we receive it back and the exchange begins. It's our job to bring some kind of joy or light to people in the end."

On OURS, each song is unique unto itself. With a beginning, middle, and final chapter, it creates an entire range of emotions and events. "The goal was to create an album that felt like a motion picture. In a time when there is so much emphasis on singles, we wanted to offer the best of what we could in that department, but it was also crucial to not undermine or forget about the album as a whole. I feel as though we have a good balance of stadium anthems, songs that make you think, and those that you can sing along to this time."
The band has always been about playing live, but this time they would disappear from the public eye for almost a decade to create this long awaited and self titled album OURS.
OURS New Album Available Everywhere! New Video for ECHO Out Now!
Jaz Jillette
Alternative
"I'd watch Gunsmoke with my dad. Some of those harlot-types, like Miss Kitty, she seemed to have it together."
This from Jaz Jillette, the Dallas-born-Atlanta-raised 1st generation American daughter of Cameroonian parents. It was Dolly's bedazzled authenticity that resonated with Jasmine, "but when my dad introduced me to Dolly Parton and when I realized she wrote her own songs, that was it. I was in."

This bedazzled authenticity is one of many influences emerging now on Jasmine's debut single Let Me Have The Reins.
Growing up, Jaz's Dallas home was filled with a mix of French and English culture. "My mom loved oldies and, ironically, rap. She'd pick me up from school and I never knew what'd be blasting. Could be "I Shot The Sheriff" or "Hotel California" or maybe she'd be blasting Outkast. Then my dad speaks French and not surprisingly, we listened to artists like Dalida. He really sparked my love for world music" Jaz nods her head in reflective appreciation, "On Saturdays we'd clean the house to Makossa."

By elementary school, Jaz's family had relocated to Atlanta, sparking an obsession with skater boys as she dreamed of fronting her own band on the WARPED tour. "It would have been a mix of Oasis and Mariah Carey" she injects, laughing at the absurdity, rolling her beautiful eyes. Back at home, Jaz was serving as back up dancer for her brother's act, trying to figure out recording technology and jumping into acting roles wherever they seemed to appear.
After graduating from high school, it was a chance encounter with cult legend James Hall, that sparked Jaz's current momentum. "I met James when I volunteered at a non-profit, We were in this huge warehouse and when you are working like that, of course music is the big motivator, right?" Jaz says with a wink. "I drove James crazy when I sang along to Brian Adams and Def Leppard on the big sound system. He was so confused! He was so intrigued." Jaz continues, her playful tone acknowledging the irony as she grinds to a sobering halt "I had no idea who James Hall was."

Often referred to as one of the sexiest and most intense musical forces of the modern rock underworld, it has been James Hall's extended sphere of influence that has fueled Jaz's artistic ascension.

"I got to know him as a person before I knew that James was a rock star's rock star," Jaz continues, "I should have guessed it, he totally walks like a rockstar. Then he invited me to sing with him and The Steady Wicked. He bought me a pink heart guitar for my birthday and taught me some chords and it was life changing. Really the best gift ever. It changed how I understood music and wrote songs.
Jaz's full dose of James Hall's power quickly lead to spectacle laden shows, writing and ultimately, the recording studio. "James introduced me to a lot of people, famous musicians and artists. James is idolized by, like, everyone. He introduced me to Woa Hahne Bla'de."

Bla'de runs the command center for the ever-prolific The Ladies of… "I had barely walked into the studio, Bla'de pushes me into the vocal booth, and we just got started. He works fast." Jaz sighs, as if still catching her breath. "This was with Jeff Tomei producing and I was blown away."
With James Hall as spiritual director, Bla'de and Tomei began to tweak and embellish Jaz's vocal brilliance, all via a whirlwind of cheers and critiques as she slalomed through tracks. "These tracks were done. They'd already written them, before I showed up."

As these various collaborations spawned tentacles, Jaz then found herself amidst at least two dynamic rock bands as well as an array of duo-trio-whatever, all leading to performances from the frigid Minnesota winter to the blistering heat of Texas, pouncing on house parties, punk venues, proper theaters, and music festivals. "I was on several releases per year, for several years there," Jaz says, realizing that, perhaps for the first time, the full magnitude for her ever growing body of work.

By 2018, Jaz had relocated to NYC even though most of her tours launched out of Atlanta. "James Hall and I were on a run of shows, this time with The Ladies of…when Covid shut down the party. I'll never forget it, we played March 13th 2020, the show the next night cancelled. And that was it." Jaz says.
It was on that shut-down-Saturday of March 20th, 2020 that Jaz realized this was her moment to pivot. "With no show, we sat in the hotel and wrote. And wrote."

With Jeff Tomei at the helm and recorded in a blitz of mere hours via an amalgamation of The Ladies of…soldiers, Jack Massey, Mark Patrick and James Wahl, per the impatience of chief instigator Woa Hahne Bla'de, an every expanding body of work emerged, comprising a rich mix of 60's garage pop, 80's drum/bass dance atop a nod of post millennial appreciation for classic rock that (as of this writing) is being distilled into an EP.

The stomp-oozy single, Let Me Have the Reins, has this sly disposition that weaves through a jerky beat, stacked onto a hopeful chorus, gone in less than 3 minutes.
Take Me There is swirling sonics that could open a James Bond film while Broke Ass Boys deploys the fire power Madonna wishes she could recapture while Temporary Fool is steeped in quirky cynicism atop power pop sing along sentimentality, all tracks now mastered by the legendary Glenn Schick.

Jaz's summer '21 tour was a culmination of bee stings, flat tires, hurricane cancellations, stalker-type dudes juxtaposed against feverish girl power moments. Backstage was a flurry of bourgeoning rappers requesting she drop hooks on their tracks. There was ample shuffling around on sticky-floored dressing rooms where metal heads bowed to her arena rock delivery and goths accepted her while meek singer song writers nestled in close for a selfie.
She skipped the chapters on how-to-be-a-diva, opting to meditate in the Denali she was fortunate enough to be able to tour in, journaling, waiting, digging through her luggage. "I found myself behind one venue, hanging out by the dumpster, trying to catch my breath. Escaping." Jaz says, reflecting on the rabid energy that accompanied her shows through the deep sweaty south.

"All of this powerful energy is erupting. It's expanding. And my EP is not even out yet," Jaz concludes, staring off into space, contemplating what is evidently coming next.
Eric Watters
Rock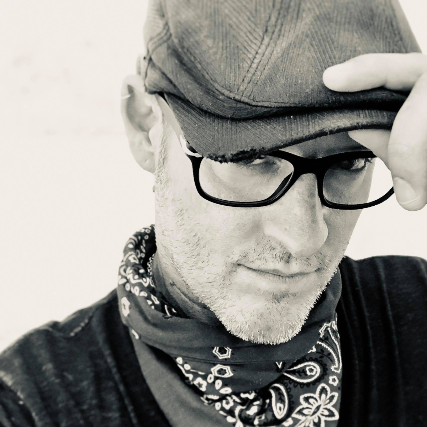 Singer Songwriter Rock Guitarist from Birmingham AL

-Professional active musician skilled in guitar, vocals and bass with extensive songwriting, performance and production experience. 
 -Original and cover groups include Suburban Love Junkies, Caddle, Leaderdog, Greenleaf Hustle, and Eric Watters Acoustic
 -Notable bills/shows include: Sting, Kid Rock, Lynard Skynard, Confederate Railroad, Doobie Brothers, Train, Matchbox 20, Third Eye Blind and Travis Tritt (tour support). 
 
 -Run a small fully operational studio producing demos, eps and full length albums. 
 -Write, Track, Mix, Produce and Master music for local and regional artists of all genres.
 -Program knowledge includes Protools, Studio One, and Sonar