Ace Monroe
with Rae and The Ragdolls, Bugwhore
Sat
May 13
10:00 pm
( Doors:

9:00 pm

)
The Nick
Ages 21 and Up
Additional Info
The Nick is a Private Club - Membership Card ($5 Per Year) & Valid ID - 21 + Up to Enter.
Artists
Ace Monroe
Rock
Ace Monroe is a rock n' roll band consisting of Robbie Dylan (lead vocals), Josh Alfano (lead guitar), Jack Kaiser (rhythm guitar, vocals), Jonathan Tatooles (drums), and Erik McIntyre (bass). With their old-school approach to songwriting and performing, Ace Monroe embraces the bluesy rawness found in 70's rock n' roll bands such as Aerosmith, The Rolling Stones, The Faces, and Led Zeppelin. The band has collectively pooled their extensive live and studio experience into writing and performing original music with unrivaled passion and electrifying energy. Ace Monroe is dedicated to furthering the sound that made them want to create music in the first place.
Rae and The Ragdolls
Alternative
Rae and the Ragdolls is a rock band from Atlanta, GA looking to bring an eclectic and classic sound back into the spotlight.
The band was started by Natasha Rae Wermers (vocals) and William Bennett Jr. (guitar) and now also features Spencer Lingle (guitar), Olivia Towe (bass), Devon Hirsch (drums), and Ana Hacek (Keys).
Our new album, Sunshine in a Shadow, Vol, I is available now on all your favorite streaming platforms!
Bugwhore
Rock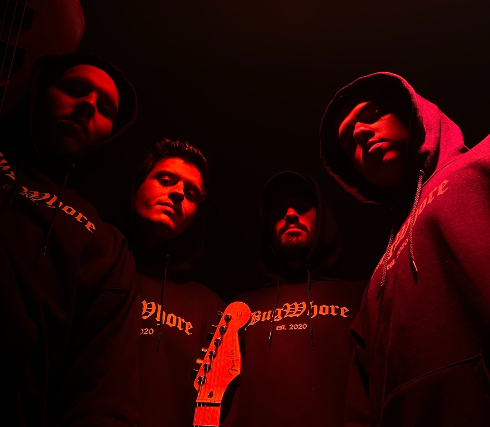 Bugwhore is a hardcore punk/grunge band from Birmingham, Alabama. Bugwhore's crunchy riffs, tyrannical percussion, and overall snarly attitude culminates in some of the finest headbangers this side of the Mississippi.
"Suddenly, like a phoenix reborn of its own ashes, Bugwhore was vaulted into this feeble world to spread fire and vengeance. Just when all seemed lost, the spirit of the magma and his four devoted soldiers coalesced into an ardent volcanic force whose sole purpose is to teach the world how to rage, fly, relax, and die" - translated from the scrolls of the Cicada Prince