Ark Angela
with As A Nation Dies , Mother of Demons
Tue
Jun 6
9:00 pm
( Doors:

8:00 pm

)
The Nick
Ages 21 and Up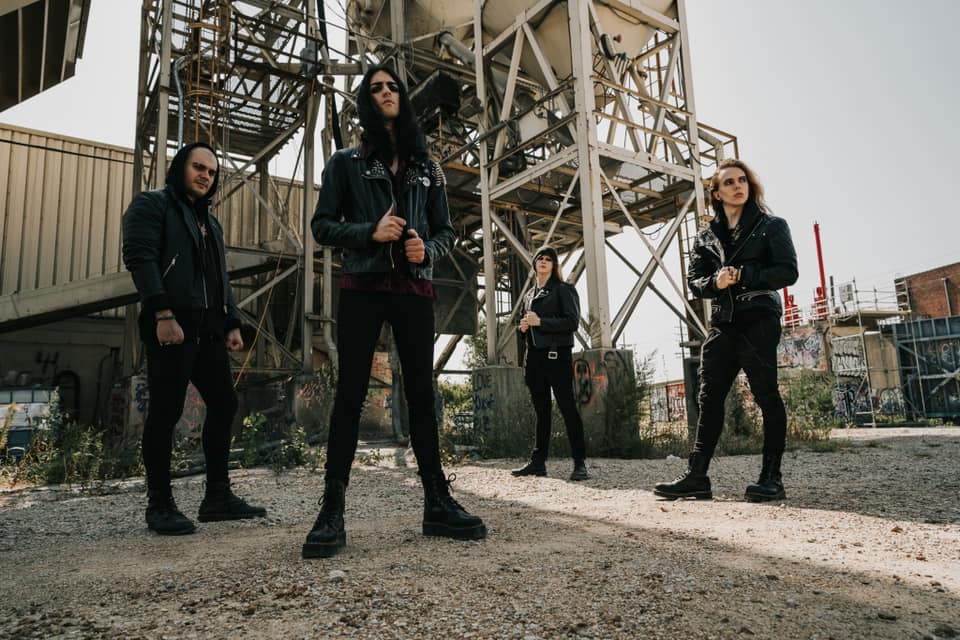 Additional Info
The Nick is a Private Club - Membership Card ($5 Per Year) & Valid ID - 21 + Up to Enter.
Artists
Ark Angela
Alternative
"Their sound is unlike anything I've heard...I know Arkangela have the capabilities to become true trailblazers in modern metal."
- Drift N Die Press -
" Infusing a visceral heavy metal sound with the anthemic spirit of stadium rock, American band ARKANGELA is a unique quartet that uses contrast to convey passionate, high-energy music aimed at the listener's mind and heart.
Frontman Ryan Beck, guitarist Louie C. Granados, bassist Roman Ryliee, and drummer Gabriel Osborn, all experienced musicians who'd previously honed their crafts in various music projects, found each other online on a common ground of musical influences and vision.
In 2015, they released their debut "LIMBO", a concept EP addressing social issues of mental illness, domestic terrorism, and morality. They have since established themselves in the St. Louis hard rock and metal scene, performed in several states, and shared the stage with many popular and like-minded acts, such as Avatar, Wednesday 13, and Christian Death.
Taking a moment to recollect, Arkangela returned in 2020 with new music, releasing their single "Take It To Your Grave", a song about weaponized political polarity. In 2021, they released their first full-length album "Tempus Deserta", a record about celebrating life through the acceptance of death and finding meaning in the world.
Setting their sights forward, Arkangela now aims to push the duality at the heart of their art to its fullest extent, both on record and on stage.
As A Nation Dies
Metal
Metal / Hard Rock from Birmingham AL

Metal forged in the Magic City. Driving, thought provoking, and dark, dynamic music from the depths of our souls. We are, As a Nation Dies.