Shelby Lore
with Carlos Truly, Jack the Elbow
Fri
Oct 20
10:00 pm
( Doors:

9:00 pm

)
The Nick
Ages 21 and Up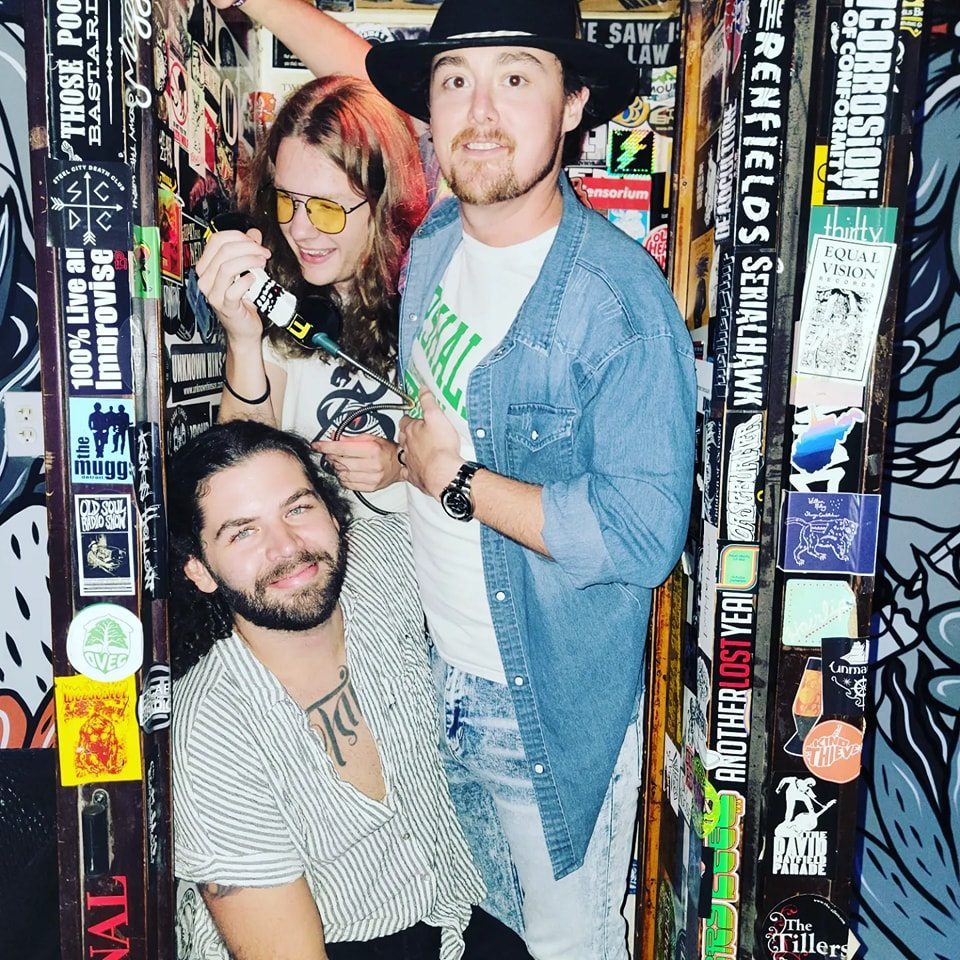 Additional Info
The Nick is a Private Club - Membership Card ($5 Per Year) & Valid ID - 21 + Up to Enter.
Artists
Shelby Lore
Alternative
Up a holler in Eastern, KY is where you can find the melting pot that created the sound of Shelby Lore. From the screaming guitars of southern rock bands like Lynyrd Skynyrd, blistering blues from Stevie Ray Vaughan, mix in a little attitude from punk bands like Social Distortion, and finish it off with a heaping mess of honky tonk from Waylon Jennings. Stir all that up and you get the sound of Shelby Lore. The band consists of Tyler Kiser on bass and harmony, Luke Estep on drums and percussion, and Shelby Lore on guitar and vocals. Since 2019, the band has been building and building with their first album, No Name Town, which touches on the struggles and the beauty of being from a small town. Their second album, Great Unknown, really experiments with all the elements in the melting pot to tell stories of love, mental illness, substance abuse, and hope. Catch Shelby Lore's high energy show in a town near you in 2023!
Carlos Truly
Alternative
As a reserved kid growing up in Brooklyn, Carlos Hernandez would spend his subway rides bumping Al Green and Beethoven on his mp3 player, and weekends writing classical music on his mom's piano. As a teenager he began singing his private thoughts into a microphone, a practice that would grow to become the critically acclaimed touring group, Ava Luna. His early 20s were spent entrenched at the beloved DIY sanctuary, Silent Barn in Bushwick--making a living cutting hair and recording bands in an auto mechanic's garage. Since then, he has cultivated a production career that includes credits from genre-expansive artists like Princess Nokia, Frankie Cosmos, Sneaks, Gustaf, Mr Twin Sister, Taphari, and Palehound.

With Ava Luna on hiatus, Carlos now returns to his songwriting roots as Carlos Truly. Navigating a multi-cultural family history with tracks largely produced by his real-life brother Tony Seltzer, Carlos's songs sit in a charged, intimate space. His brother's celebrated underground hip-hop sensibilities mingle securely with Carlos's pot-smoking nerd energy. His vocals evoke the classic sounds his father (a legendary soul & funk DJ) would spin at home, the irreverence and joy of NYC's DIY scene, and the heady sonic worlds of an imagination shaped by a lifetime in the city.
Jack the Elbow
Alternative
BIO:
Jack The Elbow is a new progressive rock band hailing from Birmingham, Alabama. The band is comprised of Madison Langham (vocals & bass), Caleb Wilemon (guitar & vocals), and Michael Tucker (drums). Jack The Elbow is a three piece that pushes the boundaries of traditional rock music with heavy, guitar-driven sounds and melodic riffs.
With influences ranging from classic prog rock acts like Rush, and Yes to modern trailblazers such as Tool and Coheed, JTE blends the best of both worlds, creating a sound that is both nostalgic and cutting-edge. Their music takes listeners on a journey through intricate compositions and powerful anthems, all while maintaining a deep focus on songwriting.
JTE's live performances emphasize tight musicianship and an energetic stage presence.Their debut album "Crush" is set for release at the end of 2023. Follow their musical journey and be prepared to be taken on a captivating ride through the intricate world of modern prog!