Djunah
with Kamikaze Zombie
Sun
Oct 22
9:00 pm
( Doors:

8:00 pm

)
The Nick
Ages 21 and Up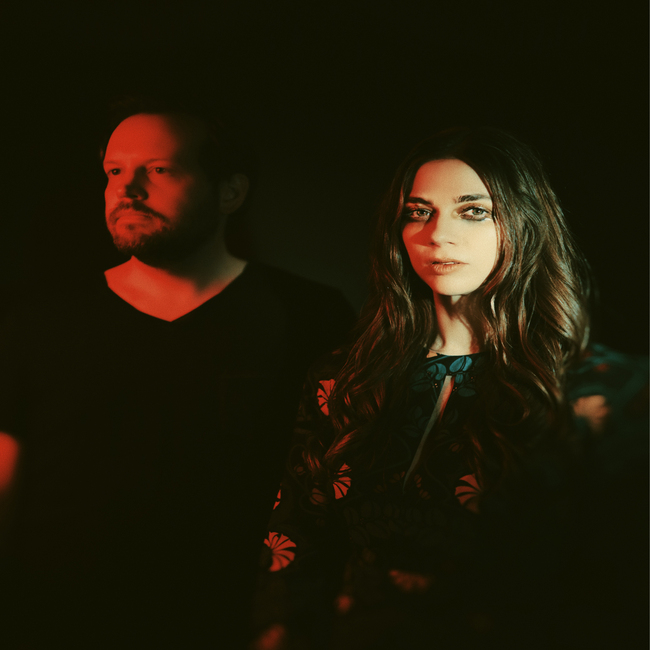 Additional Info
The Nick is a Private Club - Membership Card ($5 Per Year) & Valid ID - 21 + Up to Enter.
Artists
Djunah
Rock
Rock from Chicago IL
Chicago-based Djunah spotlights the talents of Donna Diane, who pulls triple duty, simultaneously playing guitar, singing, and pulverizing a Moog bass organ with her foot — a feat some have described as "mind-blowing." Drawing a broad range of comparisons from Diamanda Galás to Melvins, Djunah (pronounced "JUNE-uh") pairs her powerful, unrestrained vocals and abrasive guitar with punishing drums courtesy of drummer Jared Karns (Their/They're/There, Hidden Hospitals).
Known for their massive, intense live sound, Djunah is fueled as much by big emotions as it is by love of gear. Diane, who has been featured on
Premiere Guitar's Rig Rundown
, is a self-described gearhead who learned to build footswitches to make simultaneously playing both instruments possible. Shortly before the pandemic started, she launched a YouTube gear series called
"Can I Touch Your Gear?"
to help represent women's voices in the gear space.
​CVLT Nation called Djunah's first album,
"Ex Voto"
(2019), "an angular noise rock escalator run on power and beauty … a record that should be heard by all music lovers, no matter what scene you are a part of." New Noise called it "an instant classic, like we've got a new Melvins on our hands." Everything Is Noise raved, "Seismic guitar ... 100% pure emotion ... You gotta see it to believe it."
Djunah's newest album,
"Femina Furens,"
fuses influences from formal poetry (Gerard Manley Hopkins, Sylvia Plath, John Donne) and heavy music (PJ Harvey, Hum, Neurosis) to tell the story of Diane's diagnosis and continuing recovery from complex post-traumatic stress disorder, or C-PTSD. Animals, chariots/sleighs, and mythological figures appear prominently on the album as a way of exploring themes of emotional regulation, power, and control — some of the core features of trauma disorders. The album's title comes from the Latin for a "raging" or "furious" woman. The album artwork is inspired by representations of the divine feminine in 1970s sci-fi metal artwork, particularly the work of French artist Philippe Caza for "Métal hurlant" (later republished in the US as "Heavy Metal" magazine).
Kamikaze Zombie
Metal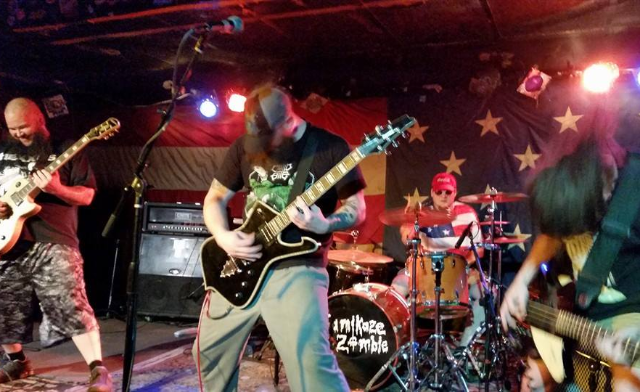 horror punk, gutter punk,noise rock, shock rock, thrash metal,stoner, doom, black metal from Birmingham AL

Kamikaze Zombie started in 2014. They are heavy band from Birmingham Al, with multiple influences from hard rock, metal and punk. All of these very different influences led them to become their own genre of heavy music with multiple styles flowing through every KZ song. Kamikaze Zombie pushes to bring "old school" back to the masses with horror movie, serial killer themed stage shows and lyrics, black metal melodies, doom/sludge/death metal breakdowns, and in your face punk /thrash aggression.