Lauren Calve
with Cat Ridgeway
Fri
Oct 27
10:00 pm
( Doors:

9:00 pm

)
The Nick
Ages 21 and Up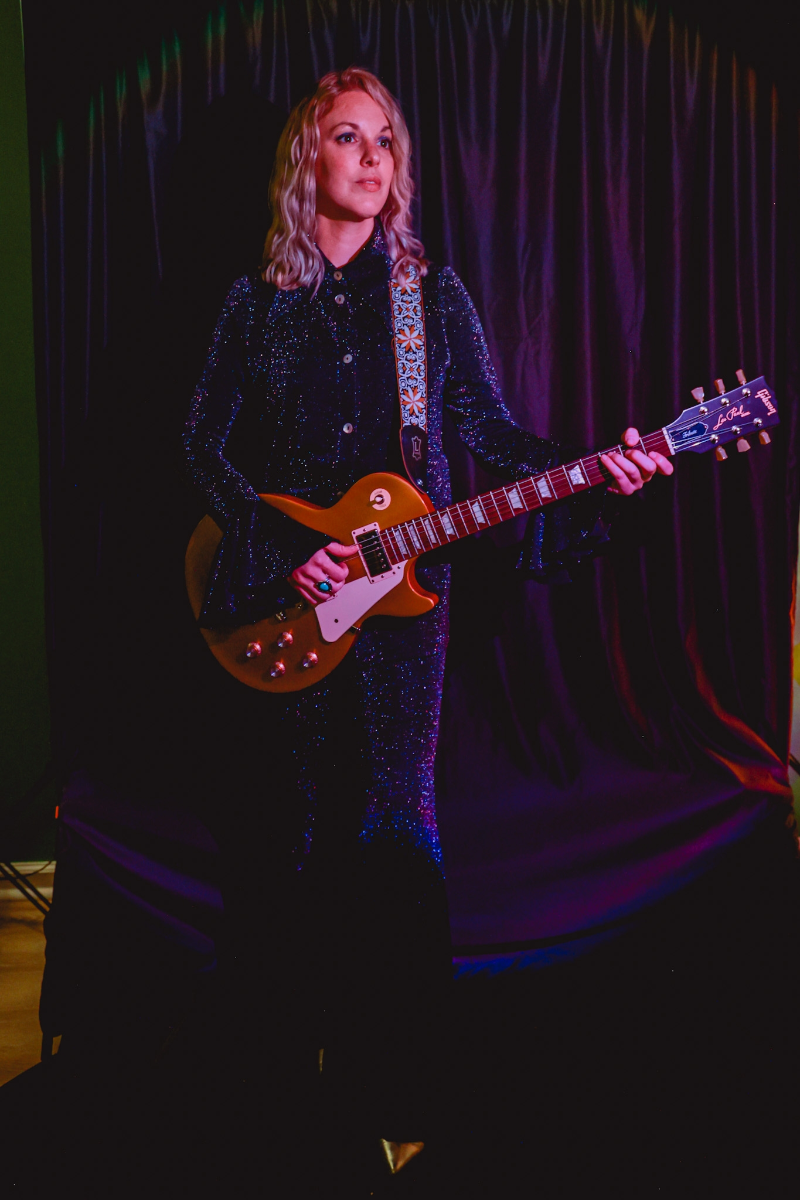 Additional Info
The Nick is a Private Club - Membership Card ($5 Per Year) & Valid ID - 21 + Up to Enter.
Artists
Lauren Calve
Alternative
LAUREN CALVE HAS BEEN UNDERGOING A METAMORPHOSIS IN HER LIFE, A MASSIVE SHIFT…
You can hear it seeping through every song, oozing out of every lyric, and feel the shedding of her skin with every note on her first full-length album Shift. The subtle and understated yearning in her voice, the intonation in her haunting vocals and delivery, Calve is longing for something more. Through the ten-track collection of songs on Shift, she invites the listener to come along on her journey of self-discovery and change, demonstrating a musical masterclass in the art of emotional storytelling.
Shift was recorded in Nashville at 3Sirens Music Group with producer, engineer, songwriter, and multi-instrumentalist Dex Green (Margo Price, Aaron Lee Tasjan, Allison Russell). "He took songs that had never been road tested, songs that went directly from my living room to the studio, and effortlessly brought them to life," says Calve. He also brought heavy hitters into the studio: Fred Eltringham on drums (ACM Drummer of the Year, Drumeo Country Drummer of the Year, Sheryl Crow, Willie Nelson), Audley Freed on guitar (Sheryl Crow, The Black Crowes), Robert Kearns on bass (Sheryl Crow, Lynyrd Skynyrd), Marlon Patton on drums (Larkin Poe, Lera Lynn), Jared Reynolds on bass (Ben Folds) and Joe Costa on the board (Ben Folds). "Nashville is home to some of the best musicians in the world," says Calve. "But I felt like I got to work with the best of the best. It wasn't just their technical ability, they approached every song with true artistry and infectious enthusiasm."
During this process Calve learned that she liked putting herself in uncomfortable situations.
From embracing a different sound to recording in Nashville for the first time with "musical Jedis" as Calve calls them, to trusting the unconventional fourteen-month writing and recording process, she was thriving on pushing herself outside of her comfort zone. In turn, Shift was the catalyst for major paradigm shifts in her life. Several months after wrapping up the album she ended an engagement and six-year relationship, she finally stopped drinking after years of failed attempts, and the writing process forced her to examine the ways she had limited herself. "Ultimately, I made this album, but it remade me," says Calve.
The sound reflects the environment in which the songs were written, in quarantine, mainly, and therefore in periods of silence and self-reflection. "At the time, I was more drawn to the softer qualities of my voice than the aggressive, blues-rock side," says Calve. The instrumentation followed suit. Dex and the band really nailed the feel and filled in the emotional landscape with ethereal tones, lots of intentional space, and the perfect amount of grit. The result is a collection of songs that include the title track "Shift" with its dramatic imagery of a literal tectonic plate shift and asteroids colliding in space that illustrates her state of mind when it builds into an expression of what it feels like to her in the middle of an emotional shift.
Shift is the follow up to her 2020 Wildfire EP, which featured the stand-out lead track, "Better Angels," written by Calve after listening to a radio interview with Jon Meacham who cited Abraham Lincoln's inaugural address on the eve of the Civil War as inspiration for his book, The Soul of America: The Battle For Our Better Angels and it reflected what the world was going through during the pandemic. With Shift, it's different from her past releases primarily because it's her first full-length and complete album of work. "My prior releases were collections of songs I wrote around the same frame. This album is way more thoughtful and intentional; each song has its purpose and place. It's the first record that really sounds like me," says Calve.
Now, with the new album coming, Calve is building off the momentum she's gained with her music, from touring with the likes of Ray Wylie Hubbard, Rhett Miller, Tom Paxton, Justin Townes Earle, and Amythyst Kiah, to name a few, recent writing sessions with Grammy-Award winning songwriters Jon Vezner and Don Henry, and a performance on the prestigious Mountain Stage. As a singer, songwriter, avid reader, and voracious observer in the human condition with a propensity for storytelling, this shift has brought Calve closer to herself and to her audiences in the process. "I want to continue to share my stories, play great shows, and meet more talented, inspiring people," says Calve. "Every year seems to exceed my expectations; I don't see why this year would be different."
Cat Ridgeway
Alternative
Cat Ridgeway is a skilled singer/songwriter and multi-instrumentalist from Orlando, FL known for her soulful vocals, high energy, and magnetic stage presence. Her 2020 release, 'Nice to Meet You,' marked her debut as a fully independent artist to commercial radio and brought her and her band on tour. The record jumped up 59 spots to #66 on the Americana charts, and her leading single "Giving You Up" tied for the #5 most-added Americana single nationally. While these numbers may seem humble, they are quite impressive for an independent artist pitching to commercial radio for the very first time.
After seeing her live, Cat caught the attention of hit songwriter Shawn Mullins (known for his 1998 chart-topper "Lullaby"). The two have become fast friends and since played many shows together and become collaborative partners (their first joint single "Give Me Love" has received critical acclaim and broken into both the top 100 AAA and Americana singles charts). Shawn also featured Cat on his (virtual) Cayamo Cruise Variety Show.

Cat has played many notable stages (30A Songwriters Festival, Okeechobee Music and Arts Fest, and House of Blues Orlando),
sharing bills with acts such as Arcade Fire, Leon Bridges, Brandi Carlile, Jason Isbell, the Indigo Girls, and Rock & Roll Hall-of-Famer Marty Balin (Jefferson Airplane/Starship). She most recently opened for Mac McAnally of Jimmy Buffett's Coral Reefer Band (who's written hits for Kenny Chesney, Alabama, and many others) and was met with great reception from him and his whole team. Additionally, indie rock duo Tegan and Sara personally selected Cat as the winner of their worldwide cover contest after being impressed by her prowess across 5 different instruments. Furthermore, Cat has been voted one of Orlando's Best Singer/Songwriters, and her band has been named one of the city's Best Rock Acts and Best Soul Acts by local music lovers.
Aside from her own songs getting airplay, Cat is also highly sought after to record radio jingles and has lent her voice to many notable causes including Tunes for Tots, Make a Wish Foundation, and Hospice of the Comforter. Her song "Drift" was licensed by Nemour's Children's Health Systems for a national commercial.
Cat has a contagious smile, unmatched work ethic, and voice much bigger than she is. Anywhere she plays, a buzz is sure to follow. .