Peter More
with John Elrod & Haleigh Black, Will Stewart (Solo)
Tue
Sep 10
9:00 pm
( Doors:

8:00 pm

)
The Nick
Ages 21 and Up
Additional Info
The Nick is a Private Club - Membership Card ($5 Per Year) & Valid ID - 21 + Up to Enter
Artists
Peter More
Rock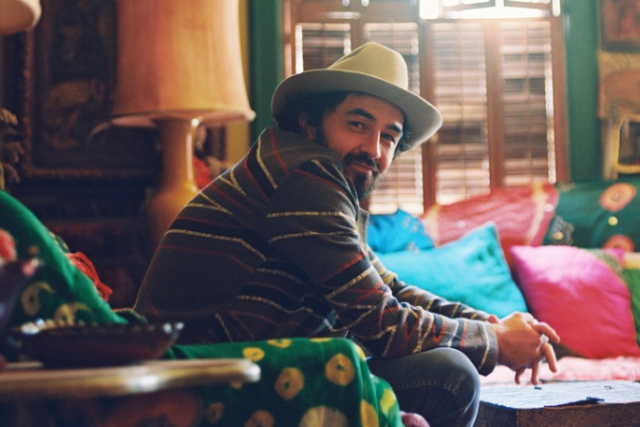 Rock, Folk, World from Austin TX

You may have heard Austin-based Peter More's music produced by Steely Dan's Donald Fagen, live on tour with Grace Potter, or supporting Leon Bridges in their hometown of Fort Worth, Texas. At turns contemplative and rousing, More's music is precisely executed, yet manages to feel original and uncomplicated; Music you want to hum along with and also hang on to every single line.

Over the years, Peter More and his bandmates have called many places home. Originally from Fort Worth, Texas, More joined forces with Spanish flamenco guitarist José Juan Poyatos, Mexican bassist Diego Noyola, and French-American drummer Adrien Faunce in San Miguel de Allende, the colonial arts haven three hours north of Mexico City. There, the band began to record with prolific drummer Rick Shlosser (who played on many Van Morrison and James Taylor classics, among hundreds of other credits). A chance encounter with Steely Dan's Donald Fagen, who happened to be visiting San Miguel, led to Fagen producing More's debut album, "Beautiful Disrepair," and his follow-up EP entitled "Shoulder."
Best described by Donald Fagen as music with "a smart savvy edge...its an American dish served with hot sauce." More's layered stories naturally have evolved with the band's continual movement through recording sessions beyond San Miguel that took place in Fort Worth, New York City, and Woodstock. Wanderlust underscores More's music, weaving the many influences and intersections from the songwriter's unconventional journey. The road just seems to strengthen the bond between the band-mates and the power of More's heartfelt songs.
John Elrod & Haleigh Black
Folk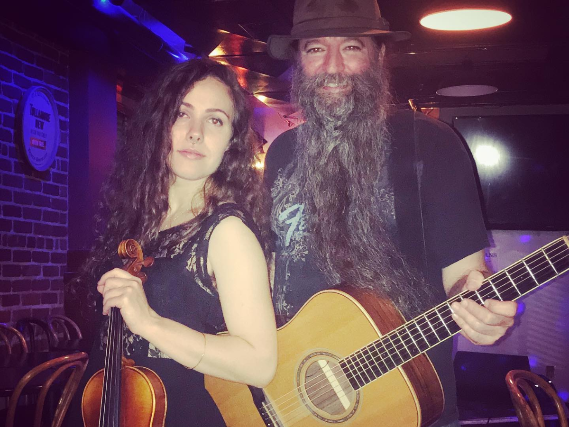 Americana Folk Guirtar and Fiddle Duo from Birmingham AL


Will Stewart (Solo)
Folk
Rock / Folk Rock from Birmingham AL

In March 2016, Will Stewart headed back home to Alabama.

He'd been away for years, living in Nashville while earning his stripes as a songwriter, frontman, and lead guitarist. His fans reached as far away as London, where The Guardian — one of the U.K.'s most widely-reached papers — hailed his work.

Still, something kept drawing him down South. He'd grown up there, surrounded by the twang of classic country music and the stomp of rootsy rock & roll. Alabama was a complicated place, its history filled with dark characters and cultural clashes, but it was oddly compelling, too. It was home. Unable to resist the pull, Stewart returned to Birmingham. There, after a decade away, he rediscovered his muse: the Modern South, whose characters, complexities, open spaces, and strange beauty are all channeled into Stewart's full-length solo debut, County Seat.

Released in 2017, County Seat is a guitar-fueled Americana record, caught somewhere between the worlds of country and electrified rock. The songs are roomy and lush, the result of an inspired — led by Stewart, who handles singing and guitar-playing duties — whose members recorded all nine tracks in two short days. There are swirls of swooning pedal steel, layers of vocal harmony, and the pastoral punch of a songwriter looking to turn the landscape of his home state into music. Close your eyes while playing songs like "Brush Arbor," whose title references Dennis Covington's Salvation on Sand Mountain, and you'll hear Stewart's Alabama home.

County Seat is also a record about time. On the album's title track, Stewart sings about a lonely man in his twilight years, hoping to find some sort of transcendence from an otherwise mundane, day-to-day life. During the nostalgic "Sipsey," Stewart longs for the wonder and innocence of young adulthood. And with "Heaven Knows Why," he takes a look at his own vices, realizing the hour has come to leave some of those habits behind. Like Stewart's own move back to Birmingham, County Seat finds its narrator in constant motion, hoping to weather the mysteries and murkiness of the 21st century South by holding on to a shred of hope.

Co-produced with Les Nuby (who also engineered and mixed the album) and recorded in a series of live takes, County Seat nods to a number of songwriters who sing about the beauty of their homeland without glossing over its imperfections. There are electrified moments influenced by Neil Young, guitar arpeggios suited for R.E.M., turns-of-phrase worthy of Bob Dylan, and the modern-day folksy charm of Hiss Golden Messenger. On an album that evokes some heavy starpower, though, Will Stewart shines the brightest. This is his first full-length release as a solo artist: a rallying cry from a Son of the South who, having returned home after a long trip, looks at his birthplace with renewed eyes.