Michael Angelo Batio
with Empire Springs
Sat
Jan 25
7:00 pm
( Doors:

7:00 pm

)
The Nick
Ages 21 and Up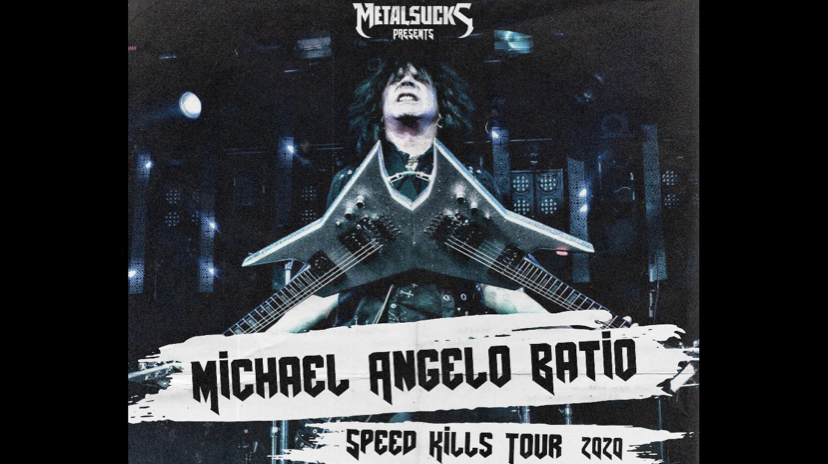 Additional Info
Metal Sucks presents Michael Angelo Batio - Speed Kills Tour 2020
Sponsored by Dean Guitars & Guitar World.
GA: $20
GA + Meet & Greet: $50
(Includes original version of Speed Kills guitar instructional DVD, this takes places 15 minutes after the show)
Speed Kills Master Class: $100
(Get one on one guitar instructional time with Michael Angelo Batio himself. Please check in at 5pm to watch him finish setting up and sound checking. The masterclass is from 6pm-7pm. Bring your guitar. Michael will have an unreleased Dean Guitars signature prototype you will be able to play as well. Also includes a free original version of his iconic Speed Kills DVD, plus a ticket into the show + the after show Meet & Greet. Limited to 10 people)

The Nick is a Private Club - Membership Card ($5 Per Year) & Valid ID - 21 + Up to Enter
Artists
Michael Angelo Batio
Rock
Ambidextrous heavy metal guitar virtuoso from Chicago IL

Michael Angelo Batio is known for his lightning-fast guitar techniques, as well as his inventions, such as the double guitar, which he prominently uses in his recordings and performances. Batio is also well known as a guitar instructor, and has released several instructional videos demonstrating his techniques. Batio began playing guitar as a child, and quickly developed an unusually fast guitar picking technique. After graduating from Northeastern Illinois University with a degree in music theory and composition, he became a session guitarist, recording music for several restaurant chains, airlines, and sports teams. His recording career began when he joined ex-Steppenwolf singer Tommy Holland's heavy metal band Holland in 1984. Atlantic Records released the band's sole album, Little Monsters, in 1985, and the band broke up soon after. Batio started his own group, the Michael Angelo Band, which did not release any material. Batio released his first instructional video in 1987, as part of Star Licks Productions' Master Series.
Along with singer Jim Gillette, bassist T.J. Racer, and drummer Bobby Rock, Batio formed another band, glam metal group Nitro, in 1987. The group's first album, O.F.R., was released on Rampage Records in 1989, and the video for single "Freight Train" featured Batio playing a quad guitar, which he also invented. A second lineup of Nitro, with Gillette and Batio accompanied by Johnny Thunder and Ralph Carter, released H.W.D.W.S. (Hot, Wet, Drippin' with Sweat) in 1992 before the group disbanded. Batio started a label, M.A.C.E. Music, in 1993, and began his solo career in 1995 with the release of instrumental full-length No Boundaries. Planet Gemini followed in 1997, and third album Tradition was included with his second instructional video, Jam with Angelo, in 1999. Fourth album Lucid Intervals and Moments of Clarity, co-credited to drummer Rob Ross, followed in 2000.
Batio launched his Speed Kills instructional DVD series in 2003, and released compilation album Lucid Intervals and Moments of Clarity, Pt. 2 in 2004. Studio album Hands Without Shadows arrived in 2005, featuring covers of Deep Purple, Metallica, and Aerosmith, tributes to Randy Rhoads and Led Zeppelin, and guest appearances by members of Creed and Whitesnake. A Hands Without Shadows DVD series was launched in 2006, and Speed Kills 2 was released the same year. The 2007 album 2 X Again featured remixed versions of material from his first two solo albums, and three more DVDs were released during the same year. The vocal-driven album Hands Without Shadows, Vol. 2: Voices arrived in 2009, featuring tributes to Eric Clapton, Dimebag Darrell, Van Halen, and others. The instrumental album Intermezzo followed in 2013, and the career-spanning compilation Shred Force 1 (The Essential MAB) appeared on Rat Pak Records in 2015. ~ Paul Simpson, Rov
​
Michael Angelo Batio was named the Number One Fastest Guitarist of All Time in the Guitar World Magazine Readers Poll. Over 440,000 votes were cast.

Michael Angelo Batio is an icon of Rock and Metal guitar. Michael is known worldwide for his amazing fretwork, his innovative and original live show, his inventions such as the "MAB Over-Under technique, "the V shaped twin "Double-Guitar," his 4 necked "Quad" guitar (which was voted one of the 50 most outrageous moments in Rock and Roll history by FHM Magazine,) his great songwriting, arranging abilities and his incredible sense of humor between songs at his shows.
Michael Angelo Batio has influenced the worldwide guitar community and changed the way people play guitar. His lessons have inspired major artists such as Tom Morello, John Petrucci, Dimebag Darrell, Michael Romeo, Corey Beaulieu, Herman Li and many more. People all over the world use Michael's concepts as teaching guides and Michael's influence spans generations.


Empire Springs
Rock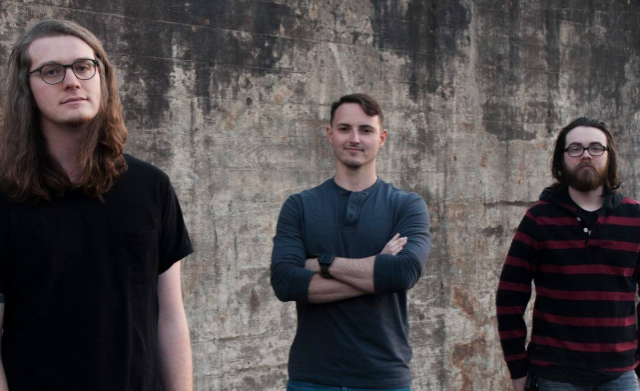 Progressive Rock from Birmingham AL

Progressive Space-Rock music based on the story of our audiobook "The Luminescence"